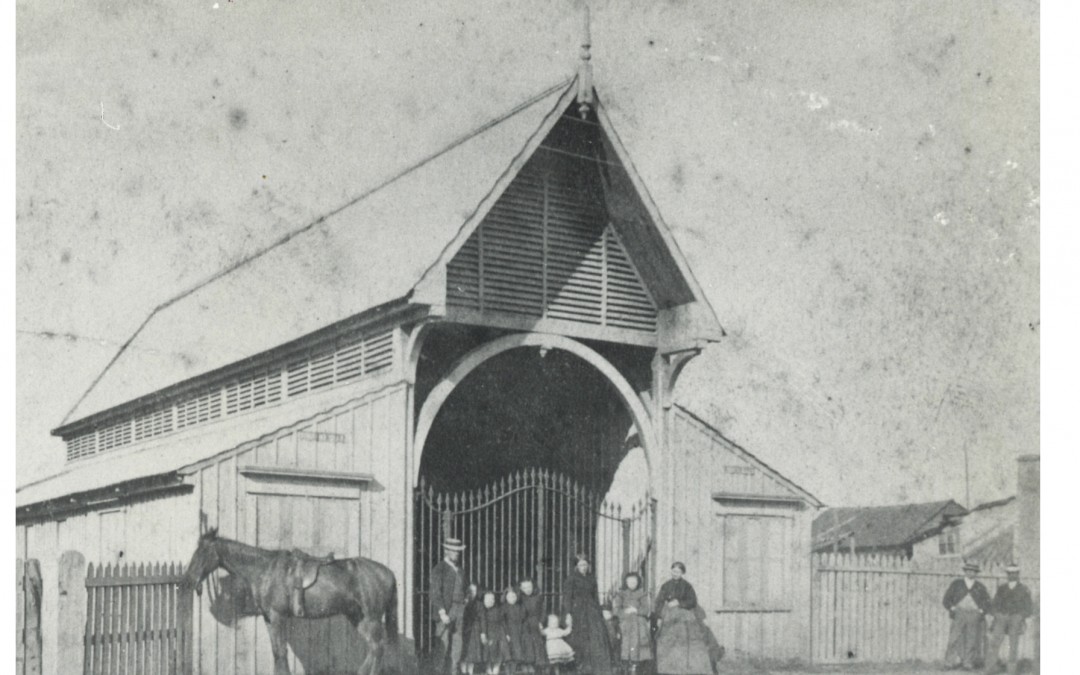 This photo, taken around 1870, is of the old Parramatta market-place building which once occupied the space where the Town Hall now stands. In this image we can see the Moody family standing in front of the market building and Mrs.Poulton (as a young girl) standing between two women.
Although market days in Parramatta were limited to Wednesdays and Saturday the 'Old Parramatta Market' building (on the site of the current Town Hall) was one of the more impressive in the township. It was built in 1851 by the lessee at the time, Standish Drew, until it was removed to make way for the new Town Hall around 1879.
The building itself had an interior fitted with stalls for produce, and at the rear was the public pound and the horse and cattle sale yards. The building was eventually moved to a new site on Western Road where in a slightly modified state it served as the produce store of Messrs. Webb and Co. The pound was moved to the north side of the Parramatta River in 1872.

Neera Sahni, Research Services Leader, Parramatta Heritage Centre, City of Parramatta, 2016
References
The Cumberland Argus and Fruitgrowers Advocate, 19 December, 1900, http://trove.nla.gov.au/ndp/del/article/85817530