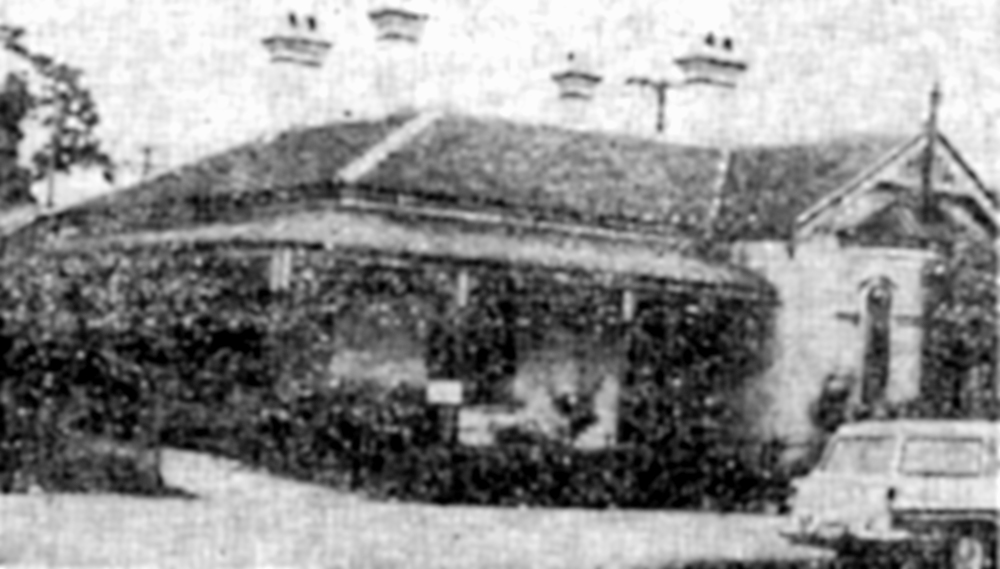 A later occupant of Harriet Holland's house 'Cranbrook' was Dr. Sydney James Woolnough who purchased Cranbrook around 1926. Born in 1889, he was the son of well known Wesleyan clergyman, Rev. James Woolnough while his brother was the prominent geologist Walter George Woolnough.
Sydney practised in Parramatta from 1929 and commenced studying medicine while he was a clergyman with the Church Of England. He held a close association with Leigh Memorial Church and during his time in Parramatta was a: Bible class leader; preacher and trustee.[1] In 1946 his health deteriorated and he retired to Hazelbrook while his son Dr. Arthur Ronald Woolnough took ownership of the property and continued the practice from Cranbrook house.
In 1949 Arthur wrote a letter to the Council complaining about the creation of a new street as a part of the Civic Place development. He had been living there for many years and said:
the plan would result in a complete loss of his privacy, much added noise, and a number of minor discomforts following upon the loss of amenities such as garden and out-door storage space.[2]
Being near the new road into the Civic Place development must have been a bitter pill for the doctor to swallow but worse was to follow. Thirteen years later, in 1962, the Commonwealth Government took out an option on the purchase of Woolnough's property to construct a new Post Office. This option was taken up and a new Post Office was erected on the site of the doctor's house. This in turn was demolished in 2015 as a part of the Parramatta Square development.

Peter Arfanis Archivist and Geoff Barker, Research and Collection Services Coordinator, Parramatta City Council Heritage Centre, 2015
References
[1] The Cumberland Argus and Fruitgrowers Advocate, 8 February 1950, http://nla.gov.au/nla.news-article111530429
[2] The Cumberland Argus, and Fruitgrowers Advocate, 16 November 1949, http://trove.nla.gov.au/ndp/del/article/111529554