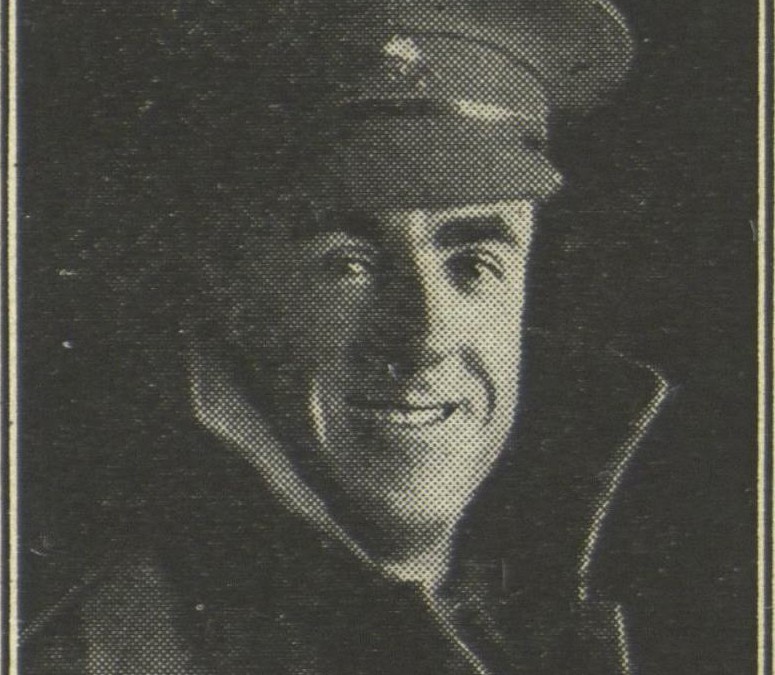 Osmand Edward Bloxham, 3763, 30 Battalion,
reproduced from Parramatta Soldiers, Cumberland Argus, 192
Osmand was listed as being a 29 year-old agriculturist living in Bondi at the time of his enlistment 8 May 1916. His mother Annie Bloxham of 'Rutherglen', Denham Street, Bondi, was listed as his next of kin, but the Bloxham family had a long and close association with Parramatta and hence Osmand was claimed as one of their own.
He arrived in France on 23 December 1916, and was detached for duty in the 8 Machine Gun Company on 17 October 1917 before being transferred to the 5 Division Salvage Company in March 1918 after a bout of illness. In November 1918 the Cumberland Argus published a story by Bloxham about his winter ice skating escapades over the frozen shell holes at the Somme, France. Osmand was discharged from service on the 23 September 1919.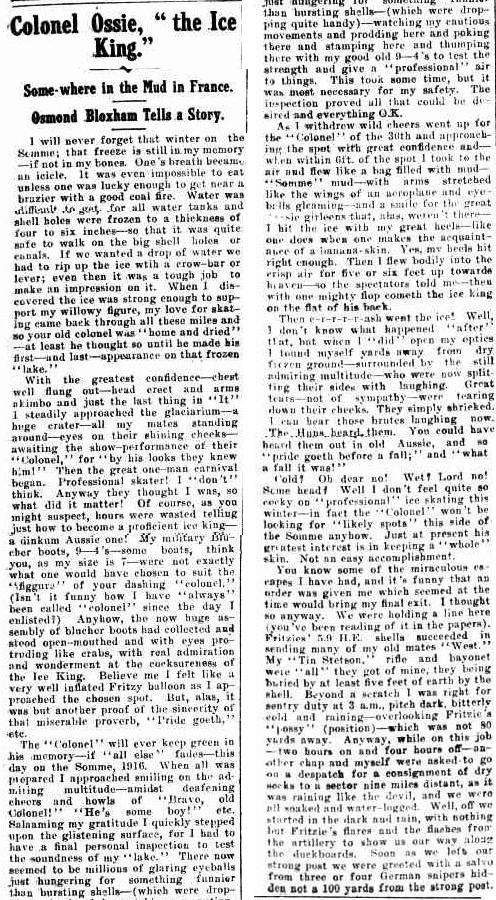 Geoff Barker, Coordinator Research and Collection Services, Parramatta City Council, Heritage Centre, 2016