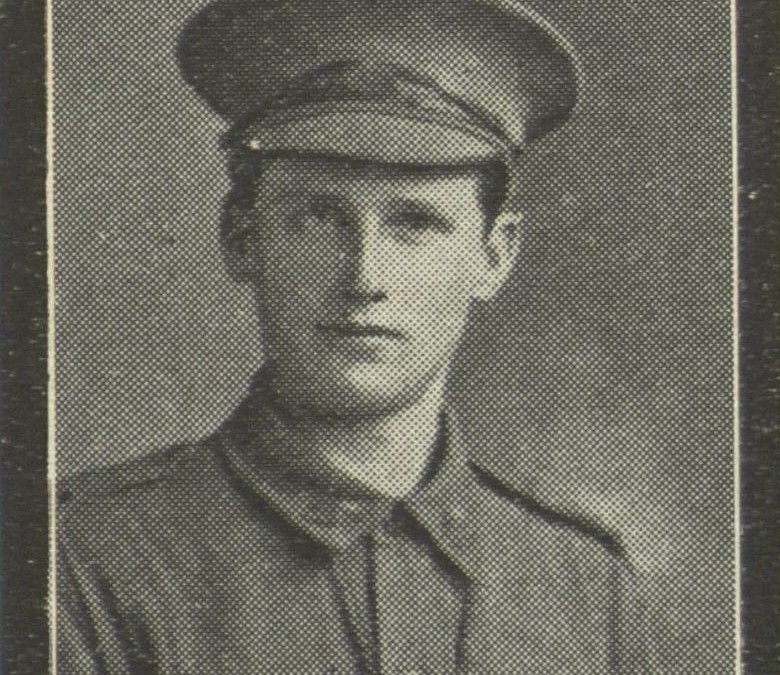 Ernest Hearne was a young 17 and half year old a navvy when he enlisted on the 11 May 1916. The second son of Mr and Mrs Hearne of Pitt Street Parramatta, he followed his brother into the war. The fate of the three brothers was reported in the Cumberland Argus on 15 December 1917;
BRAVE BROTHERS THREE.
Mrs. G. Hearne, of Inkerman Street, Parramatta, has been notified that her son, Bugler E. F. Hearne, of the 2nd Batt., was killed in action in France on 1st November. This young soldier was only 17½ when he enlisted on Anzac Day, 1916, and sailed for England in October of the same year. He was only 18 when he arrived in England, and the authorities would not let him go into the firing line till he was 19. He was put on home defence, but he asked to be sent to France, and went across as orderly bugler at headquarters. He was 19 in October this year. He must have been sent straight into action, as he was killed within a few weeks of his birthday. An elder brother, Private Will Hearne, of the 20th Battalion, who enlisted in March, 1915, and went through part of Gallipoli and the evacuation, is in England recovering from wounds received in France in March of this year. A younger brother of the deceased soldier, although only 18, has tried three times to enlist in the A.I.F., but has been turned down on account of his age. He is in the Military Guard at the Concentration Camp waiting till he is 19 to be sent on active service.

Peter Arfanis, Archivist, Parramatta Council, Heritage Centre, 2014