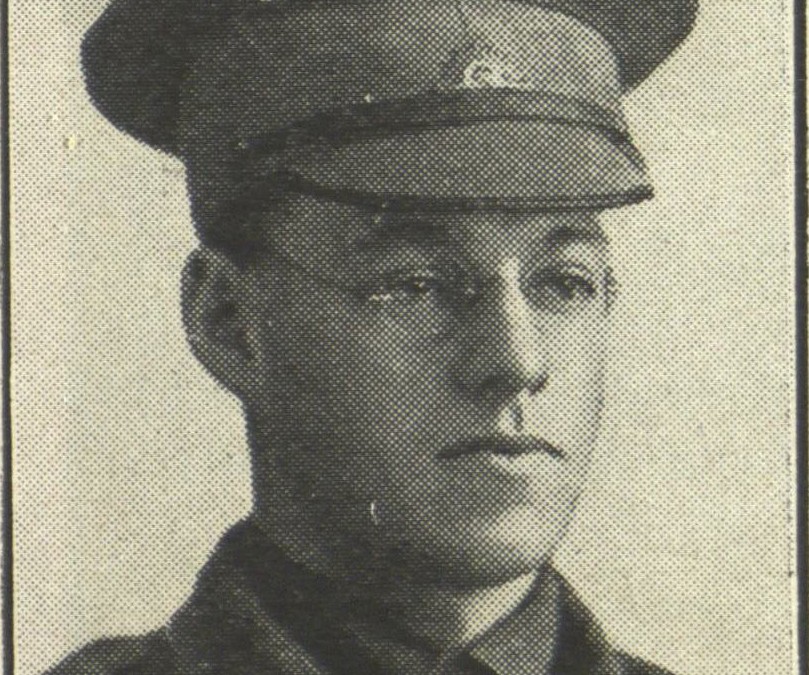 Bert William Bennet, 2375, 54 Infantry battalion,reproduced from Parramatta Soldiers, Cumberland Argus, 1920
Bert was a 31 year old clerk when he enlisted on 17 May 1916. He was born in Tamworth but his father William Bennett lived in Clifford Street, Parramatta and was Deputy Governor of the gaol there. He was, one of three brothers who volunteered for service and was sent to France 21 December 1916.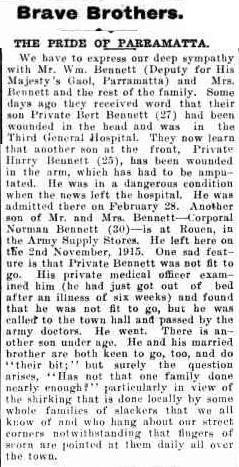 By February 1917 he was in hospital suffering a gunshot wound to the head. He rejoined his unit 12 September 1917 and in October was attached to the 14 Infantry Brigade Headquarters. February 1918 he was again hospitalised and in April was wounded in action, this time with a gunshot wound to the face. Bennett left for Australia in April 1919 and was discharged 2 August 1919.

Geoff Barker, Coordinator Research and Collection Services, Parramatta Council Heritage Centre, 2016