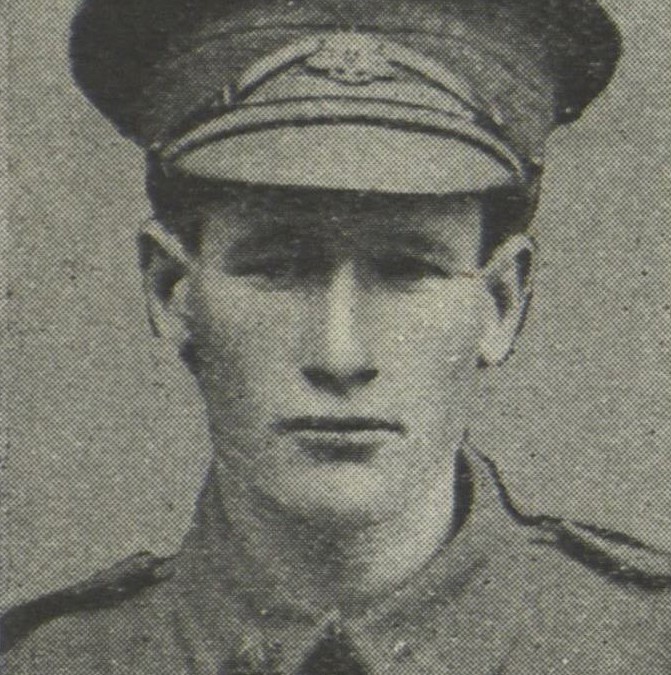 3735 (later 3735A) William Cox,
copy from Parramatta Soldiers, Cumberland Argus, 1920
At 21, Private William Edward Cox enlisted in Holsworthy, New South Wales (NSW) on 15 September 1915. Born in Pitt Town, NSW to William James Cox. Cox lived most of his life with his sister Agnes Barter and brother-in-law at 90 Church Street, Parramatta. Prior to enlisting he had been an apprentice for 6 years in Leichhardt and worked as a labourer at Clyde. On 10 December 1915,  he embarked from Sydney aboard the HMAT Medic (A7) with the 2nd Battalion – 12th Reinforcements.  Taken on strength, he later transferred to the 1st Pioneer Battalion.
Sadly he was killed in action on 30 May 1916 near Sailly-au-Bois, France, aged 22. He is buried in the Rue-Petillon Military Cemetery, France. His final resting place is at Rue-Petillon Military Cemetery, Fleurbaix, Bethune, France. He is listed on the St. John's War Memorial.
The Cumberland Argus and Fruitgrowers Advocate (1916, July 8, p. 4) published a tribute to him entitled: A Parramatta Hero. THE LATE PRIVATE W. E. COX.
News came to hand a few days ago of the death, whilst fighting bravely in France for King and home and Empire, of Sapper William Edward Cox, of the Pioneers. Private Cox was a native of Windsor, but his people live at Ryde. He lived most of his life with Mr. and Mrs. Barter, and from Parramatta he enlisted whilst he was an employee at Clyde. He was 21 years of age last Christmas Day. He left here with the 12th Reinforcements of the 2nd Battalion on the 7th of January last, just before the 'Coo-ees' went. He wrote home to Mr. and Mrs. Barter, of 90 Church-street, Parramatta South — whose place he always considered his home — on the 4th of May. He was then, he said, very much troubled with rheumatics, and he intended to go and see the doctor on the following day. He was killed in action — it appears — on the 20th of May, but notification of his death did not arrive in Parramatta until the 1st of June. Private W. E. Cox had sisters living. He was unmarried. Two brothers of Mrs. Barter (from whose place he went forth to fight and die) are also at the front — Privates Harry and Herbert McKenzie. They enlisted from Newtown.