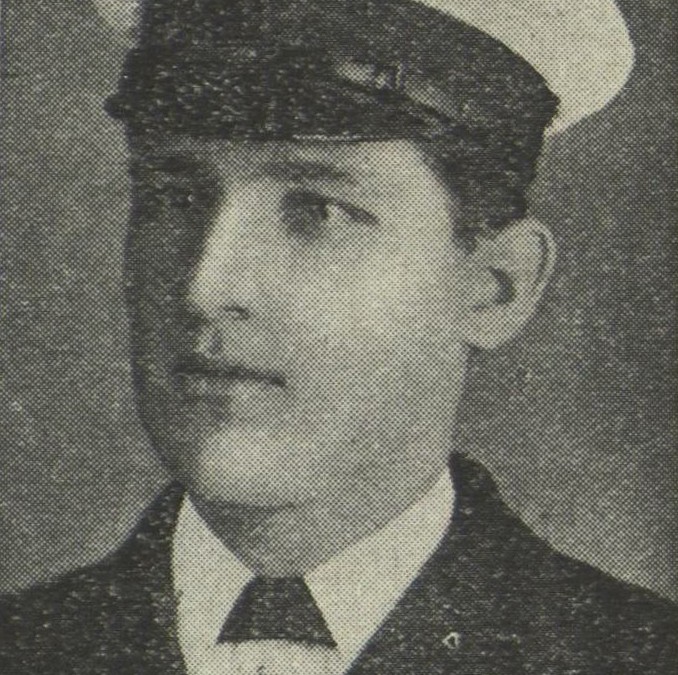 4965 Percy Harmon, Navy, copy from Parramatta Soldiers, Cumberland Argus, 1920
Percy Harmon was born on 12 November 1886 in Liverpool, New South Wales. One of the 6 sons of William Henry and Jessie "Maria" Harmon of Alfred-street, Granville, and brother to 4791 Private Oliver James Harmon, who was killed in action in Pozieres, France.
He is an old 'Argus' boy, who at 18 years old volunteered to be part of the Royal Australian Navy (RAN) from 28 December 1904 for 5 years. According to his enlistment form he was 5 foot 9 inches (1.75cm) with dark brown hair, brown eyes, a dark complexion and a "tattooed crossed sword in the back of [his] right hand".
After his initial service with RAN, he entered the Railway Department, but when the war broke out he resigned and re-joined the Australian Navy on 3 July 1915. According to The Cumberland Argus (16/4/1916, p. 10) Percy was said to have become captain's valet on H.M.A.S. Phantom.

Anne Tsang, Research Assistant, Parramatta Council, Heritage Centre, 2015
References