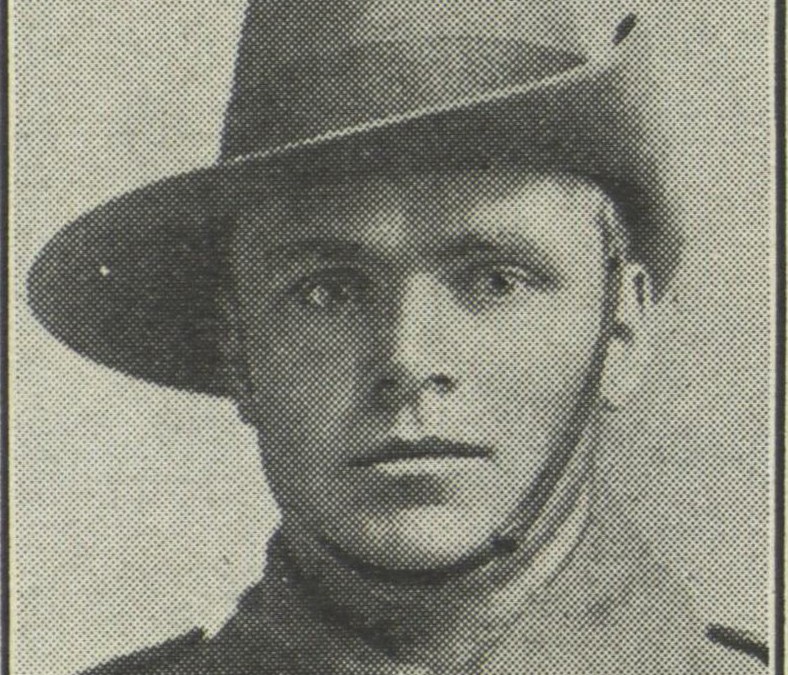 Private William Frick lived in Willmington, South Australia at the time he enlisted, but had formerly lived in Granville, NSW.He was also the nephew of Alfred Lines of Alfred Street, Granville, with whom he had resided for some time, and so was well known to many Granville residents.
William disembarked in Marseille, France in March 1916, and within a month he was involved in a raid on German trenches at Bois Grenier, France, where he was bayoneted in the neck. As a result of his injuries, which consequently left him paralysed for 3 months, his comrades had to leave him in the trenches. He was reported wounded in action and missing in France on the 27 June 1916, but was officially reported as being a prisoner of war (POW) three weeks later. As a prisoner of war he was interned in a POW camp in Stendal, Saxony in Germany, and his injuries treated in a German hospital in Stendal.
A letter sent by William to his uncle Alfred whilst in a hospital in Stendal gives some details about his experience:
I am pleased to be able to tell you that I am getting along all right. My wounds are nearly healed up now. They were never very big, but two knife wounds in the back of the head put me out of action for some time…It was a great experience, but enough for a life time. It was the German Red Cross who found me, and I must say they treated me well – in fact a lot better than I ever expected…My worst trouble is to get clothes. I have only a pair of trousers and a shirt…[1]
Just after Christmas in 1918 William Frick was repatriated to England after the cessation of hostilities, and on the 2 March 1919 he returned to Australia.

Caroline Finlay, Research Facilitator, Parramatta Heritage Centre, 2015
References
'In the hands of the Germans: a Granville's soldier's bad luck'. (1917, January 6). The Cumberland Argus and Fruitgrowers Advocate, p.10. http://nla.gov.au/nla.news-page8965603