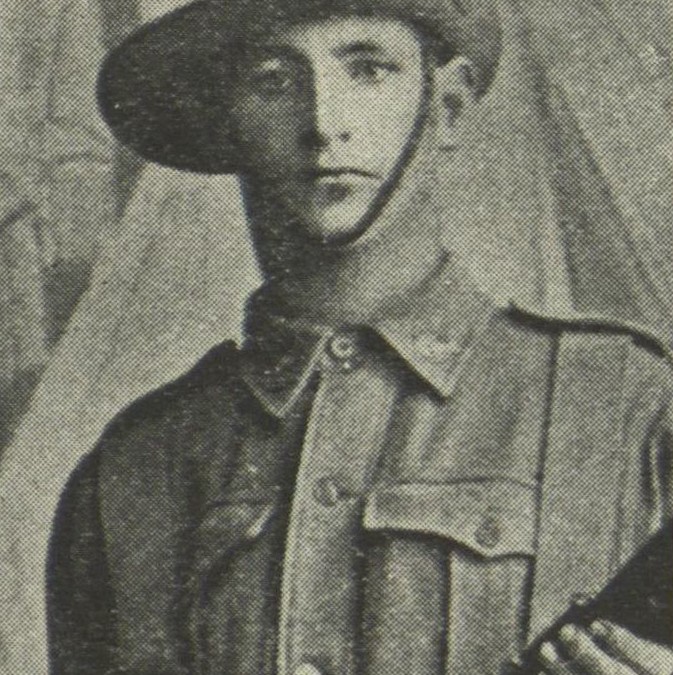 1090 Private Clive Stanley, copy from Parramatta Soldiers, Cumberland Argus, 1920
Clive Stanley Hamilton was employed as an engineer at Clyde Engineering Works when he decided to enlist like his 2 brothers. He joined on 7 November 1914 at the Liverpool as a Private with the 13 Infantry Battalion. At that time he was single and living at the Trongate-street, Granville, New South Wales. He was also a member of the Clyde Works Rifle Club and had won a gold medal in connection with the club some time ago[1]. His father was Charles J and Harriet J Hamilton (nee Crispin), originally from Moree (b. 1895) and he was the nephew of Reverend W. Pearson[1].
On 22 December 1914, he embarked from Melbourne aboard HMAT Ulysses (A38) with his unit for Egypt. He participated in the Gallipoli campaign before being taken to Malta Hospital due to "teeth and tonsillitis" from 17 July 1915. After rejoining his troop at Ismailia, Egypt (15 January 1916), he was taken on strength and transferred to newly raised 45 Battalion[2]. The 45 battalion served in the trenches on the Western Front, fighting in many major battles in France and Belgium. During its first major battle at Pozieres in August 1916, Hamilton suffered and survived a series battle wounds, the worst being a gunshot wound to his head on the 8 August 1916, for which he was transferred to the 4 General Hospital in Camiers, France for 11 days. Sadly he was killed in action "in the field" in Belgium on 6 October 1916, aged 23. He is buried in the Ridge Wood Military Cemetery, Belgium[3].

Anne Tsang, Research Assistant, Parramatta Council, Heritage Centre, 2015
References