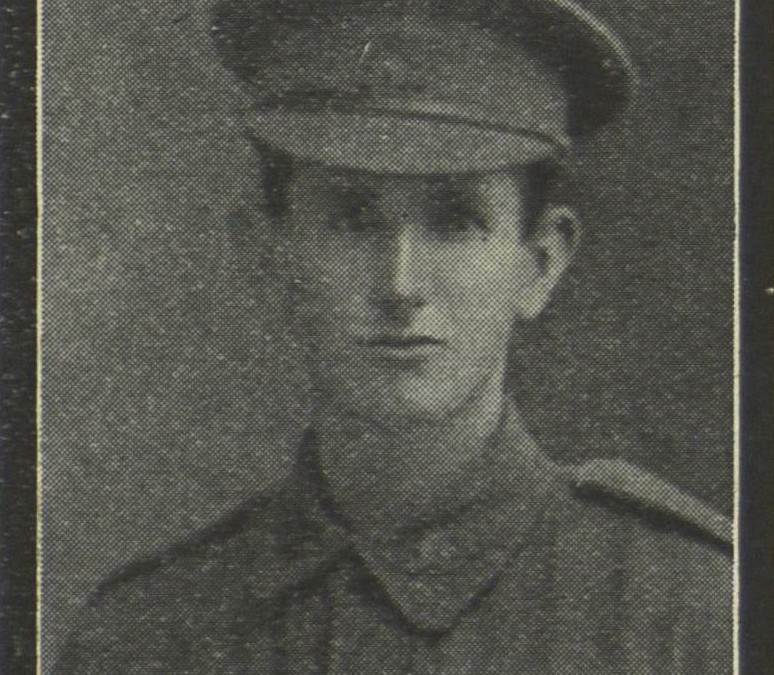 4486 Private Andrew Duncan Hotchkies, copy from Parramatta Soldiers, Cumberland Argus, 1920
Andrew 'Andy' Duncan Hotchkies was a 19 year old bank clerk from "Bronte" (a house in Cowper Street, Granville) when he decided to join the Australian Imperial Force on 24 September 1915 from Holsworthy [1]. He was the second son of John and Margaret Hotchkies and raised as a Presbyterian. A former student at Granville Technical School/College, he excelled in arithmetic and mensuration [2].
He embarked from Sydney with the 14 Reinforcements of the 3 Infantry Battalion on 15 January 1916 aboard RMS Osterley. Prior to going Mr John Nobbs of the Granville Citizen Patriotic Committee presented him with a wrist watch[3].
Sadly Andy was killed in action near Albert, France on 17 August 1916, aged 20 and is commemorated on the Villers Bretonneux Memorial, France as well as the Granville Technical College Roll of Honor[4].

Anne Tsang, Research Assistant, Parramatta Council Heritage Centre, 2015
Reference
Author's note: Found variations of surname spelling including 'Hotchkiss' used in the First World War embarkation roll transcript.