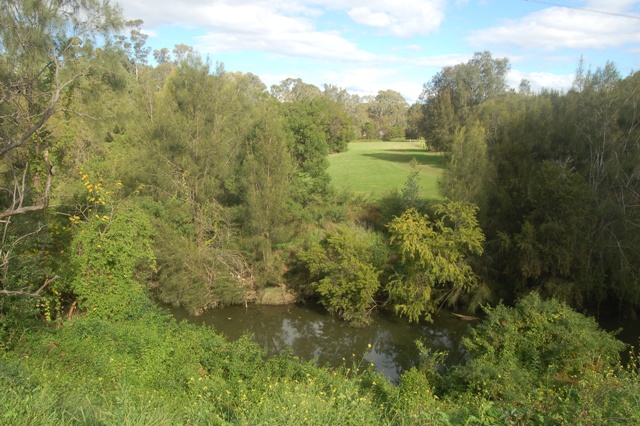 Joseph Smith, who was known as 'Smashem' because he spoke his mind, to high and low alike arrived as a convict in 1789. The following extract about his time as a convict was taken from 'Voluntary Statements of the People of New South Wales'. Collected by Caroline Chisholm on 3 October, 1845, when Smith was in his seventies and living at Macdonald's River, New South Wales.
"I was fourteen years old; there were only eight houses in the colony then. I knew that myself and eighteen others laid in a hollow tree for seventeen weeks; and cooked out of a kettle with a wooden bottom. I have often taken grass, and pounded it, and made soup from a native dog. I would eat anything then. I was chained seven weeks on my back for being out getting greens, wild herbs.

"Many a time I have been yoked like a bullock with twenty or thirty others to drag along timber. About eight hundred died in six months at a place called Toongabbie, or Constitution-hill."

'I knew a man so weak, he was thrown into the grave, when he said, "don't cover me up; I'm not dead; for God's sake don't cover me up!" The overseer answered, "Damn your eyes, you'll die to-night, and we shall have the trouble to come back again!" The man recovered; his name is James Glasshouse, and he is now alive in Richmond.

I was seven years in service (bond), and then started working for a living wherever I could get it.
Joseph Smith went on to own several farming properties along the Hawkesbury and Macdonald's Rivers and was described by Caroline Chisholm as
         …an old man, with a large-featured, handsome, military sort of face, of a red-brown complexion, shaved clean. His dress consisted of a red flannel shirt, with a black bandana, tied sailor fashion, exposing his strong neck, and a pair of fustian trousers. Out of compliment to the lady he once put on a blue coat with gilt buttons, but, being evidently uncomfortable, consented to take it off again.

Written by David Kuhle, Natural Resources Officer, Parramatta City Council, 2015
References
Image Site of the east end of the convict settlement from across Toongabbie Creek, looking south, Ian Jack, from Office of Environment and Heritage, http://www.environment.nsw.gov.au/heritageapp/HeritageItemImage.aspx?ID=5061406#ad-image-10
Samuel Sidney. (1852). The three colonies of Australia: New South Wales, Victoria, South Australia: their pastures, copper mines, & gold fields. London: Ingram, Cooke, & Co., p. 49-52.
B. H. Fletcher, 'Phillip, Arthur (1738–1814)', Australian Dictionary of Biography, National Centre of Biography, Australian National University, http://adb.anu.edu.au/biography/phillip-arthur-2549/text3471, published first in hardcopy 196
Judith Iltis, 'Chisholm, Caroline (1808–1877)', Australian Dictionary of Biography, National Centre of Biography, Australian National University, http://adb.anu.edu.au/biography/chisholm-caroline-1894/text2231, published first in hardcopy 1966