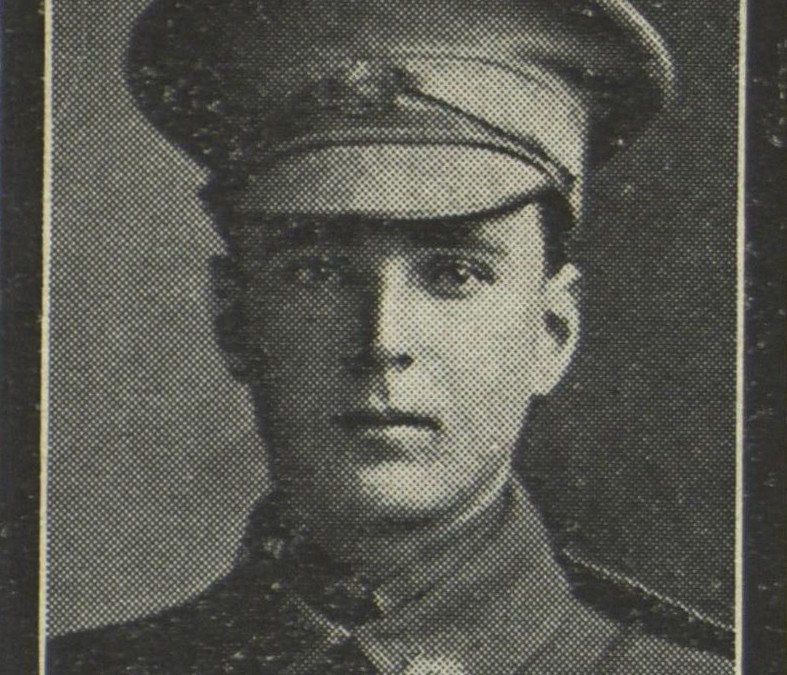 Private George Thomas Hemsley, 23 Battalion of Parramatta, NSW. A farmer prior to enlisting, he embarked from Sydney aboard the HMAT Argyllshire on 31 October 1916. He was killed in action at Passchendaele, Belgium on 9 October 1917, aged 20. He is buried in the Tyne Cot Cemetery, Passchendaele, Belgium.
The following letter that appeared in the Cumberland Argus from a padre made reference to the death of Private G. T. Hemsley, who lived In Pennant Street, Parramatta, prior to enlisting. Rumours were circulating that he was not dead, and his mother was anxious that something should be published to confirm the first message of his being killed In action:

France, 13/3/'18. 'Dear Mrs. Hemsley, — Just a short note in reply to yours of the 23rd December, in order to tell you that Capt. Hirchcliffe read your letter and has answered your in enquiries very fully. 'Briefly, he told you the following particulars: — That your boy was not knocked about much, but that the place was so hot that they were not able to get anything of him, but had to bury him as quickly as possible. His grave is on the Broodserode ridge. It was marked by a cross, but there is not much probability of that cross being there now or of the grave being recognisable, owing to the heavy shelling it is always subjected to. I did not tell you of this in my previous letter, as I desired to spare your feelings, but you have asked me for the whole circumstances, saying that you can now bear to hear them. I am very sorry to have to disabuse your mind of the hope that a mistake was made. Unfortunately, his death is too certain for that. I trust that your heart has found comfort ere this, and that you are looking forward to meet your boy above.

Peter Arfanis, Archivist, Parramatta Council, Heritage Centre, 2014