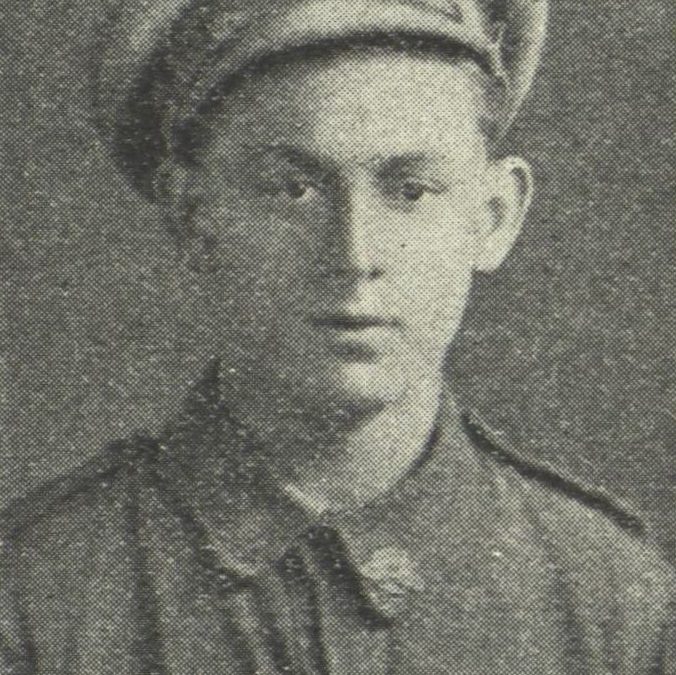 Private Oswald Nicholson was born in Granville New South Wales.  He first enlisted on 16 August 1914, embarked overseas for service on 19 August 1914 serving in the Naval and Military Expeditionary Force (Tropical Unit) 1 Battalion in then New Guinea (now Papua New Guinea).
In October 1914 he sent a postcard to the Cumberland Argus from Rabaul which was reported in the paper on 31 October, at page 12:
This post-card is sent by your humble soldier Oswald Nicholson to show you the fine buildings that are here.  You can put the photo in the Argus if you like and let the people of Granville and Parramatta see that there is someone that went away from Granville who knows they are waiting to see and hear what we are doing in New Britain.  If you will grant me a favour by remembering me to all my friends in Granville I will be so grateful to you.  I remain your constant reader, O Nicholson.
He was discharged on 4 March 1915 when his period of enlistment terminated.   He re-enlisted on 14 June 1915 at Liverpool and was by this time twenty years of age. He lived in Blaxcell Street Granville.  His occupation was recorded as grocer.  He was single and named a friend, Mrs Agnes Yuile as his next of kin. Private Oswald Nicholson embarked on 14 July 1915 and served with the 1 Battalion 7 Reinforcements.  In September 1917 he was wounded in action in France in his left thigh, was transferred to England and admitted to a military hospital there in Devonport.
He had subsequently married as his next of kin was altered in January 1918 from Mrs Yuile to his wife Mrs H P Nicholson, who is recorded as living in the London area. His service record indicates that he was admonished for failing to salute an officer in January 1919. Private Nicholson was discharged on 14 December 1919.  He was awarded the Star, British War Medal and Victory Medal for his periods of service.

Janet Britton, Volunteer Research Assistant, City of Parramatta, Parramatta Heritage Centre, 2016