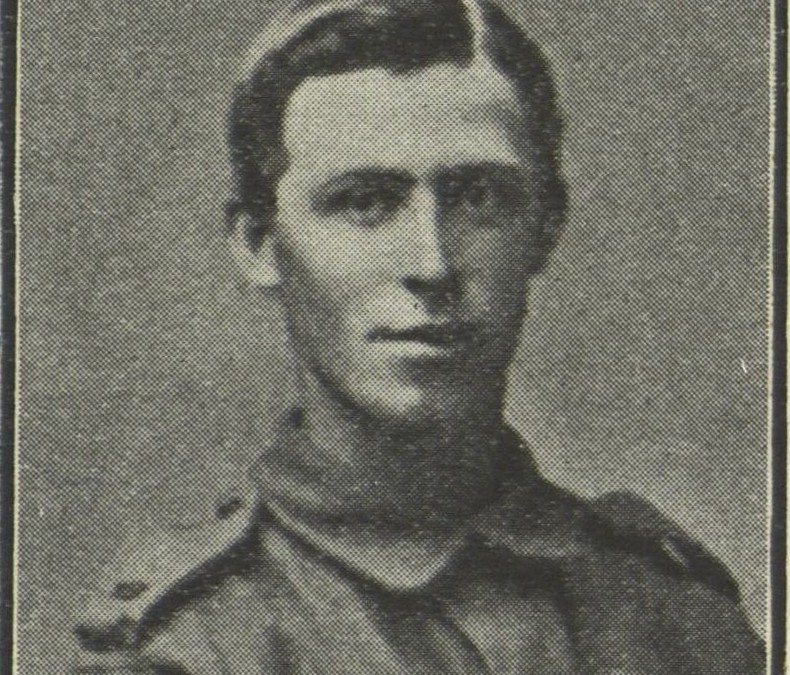 Private Walter Frost, copy from Parramatta Soldiers, Cumberland Argus, 1920
Private Walter Frost was the son of Mr Charles Frost, a butcher employed for many years by the well known Parramatta resident, Mr Hugh Taylor, and brother of Mrs T. Williams of Good Street Granville. Walter lived with his father and brother Leslie at Grafton Street Woollahra, NSW when he enlisted in October 1915, though had been born in Parramatta. His brother Private Leslie Frost who also enlisted, died in action in France in August 1916.
Walter embarked from Sydney on the 11 March 1916 aboard HMAT Orsova A67 for service abroad, and by May of that year had joined the British Expeditionary Force (BEF). Walter disembarked at Marseilles a week later, and was taken on strength at 2 Division Base Depot, France. On the 5 January 1917 he was promoted to Driver. In September he was wounded in action with multiple gunshot wounds and admitted to the 10 Casualty Clearing Station, Belgium. He was later transferred to a Military Hospital in Birmingham, England. By November however he was discharged to a Convalescent Depot at Hurdcott, England, and was reclassified as a B1C. After many hospital transfers as a result of the injuries sustained from the gunshot wounds, he was transferred to the 20 Battalion. Walter forfeited 7 days pay for being Absent Without Leave (AWL) in November 1918, and again 3 days pay for the same offence in May 1919. In early April 1919 he contracted dysentery, and a fortnight later was discharged from duty. He was marched out to England, and on the 2 January 1920 he was granted indefinite leave.
Walter disembarked at Sydney on the 14 May 1920 aboard H.T. Zealandic.

Caroline Finlay, Research Facilitator, Parramatta Heritage Centre, 2015