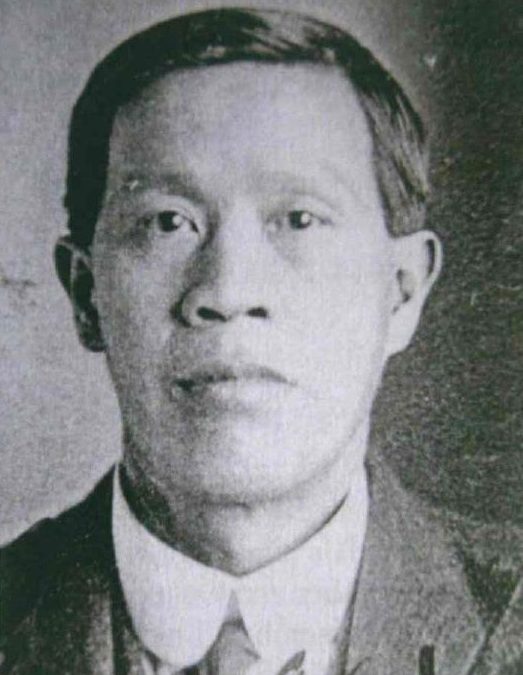 George Tin Sing, who was also known as George Sing, arrived in Australia from China in 1893. He was eighteen years of age.
George worked throughout Australia as a storekeeper and greengrocer. In 1905 he received his naturalisation papers in Perth.
George remained in Australia for the remainder of his life, but he did return to China for brief periods for family reasons. He applied successfully for the Certificate Exempting from Dictation Test (CEDT) in 1911 and 1915 which was finally extended to 1930. This allowed him to return to Australia without having to complete a dictation test again. It also enabled him to ensure an easy return passage to Australia, as shipping companies were fined for bringing "prohibited immigrants" to Australia.
On the 30th August 1915, George returned to Sydney on the "Eastern" from one of his visits to China. On the ship's passenger list, it states that the ship is departing from London, and has George registered with his complete name George Tin Sing.
New South Wales, Australia, Unassisted Immigrant Passenger Lists, 1826-1922. Ancestry.com.
From 1918 George was an employee for several years at the Parramatta Chinese Fruiterers Y.C Wing and Company, later known as W.Y. Wing and Company. W.Y. Wing and Company was located for many decades at 181 Church Street Parramatta, a few stores from the corner of Phillip Street.
W.Y.Wing and Company  was also a general store, selling drinks, ice cream and tobacco.
George continued to work as a greengrocer and storekeeper in Parramatta until the 1960's. He also lived in Parramatta for decades until the 1960's, which can be traced through the Australian electoral rolls.
References
Ancestry.com.New South Wales, Australia, Unassisted Immigrant Passenger Lists, 1826-1922 [database on-line]. Provo, UT, USA: Ancestry.com Operations, Inc., 2017.
Baring, G.H. 150 years of progress, 1788-1938 : progressive Sydney as it stands today : a pictorial record of its most attractive centres, in sepia. 1938.
Brook, J. From Canton with courage : Parramatta and beyond: Chinese arrivals 1800-1900. Parramatta 2010.
Image taken from National Archives of Australia (NSW) ST84/1 Box 134 1920

Caroline Finlay, Regional Studies Facilitator, City of Parramatta, Parramatta Heritage Centre, 2017