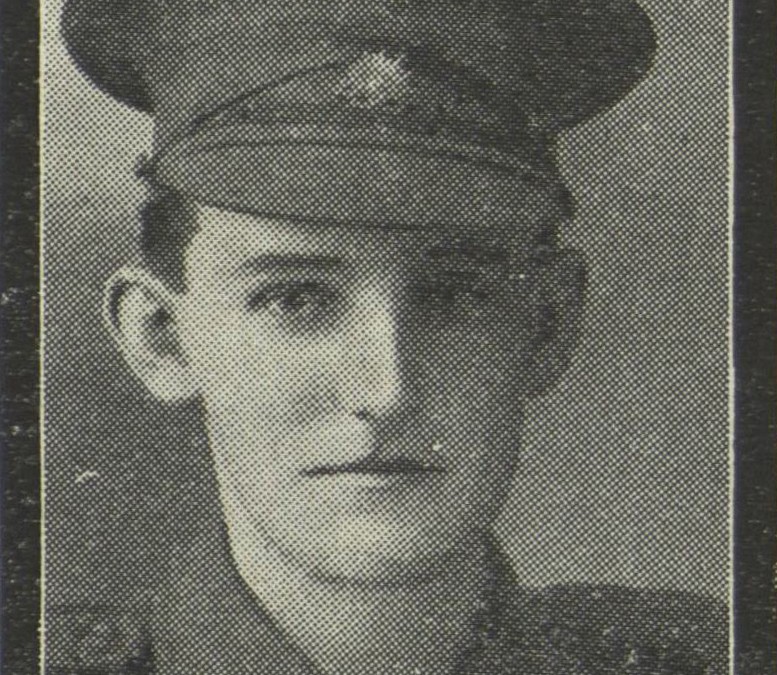 5380 Private Leslie Ambrose Harvey, copy from Parramatta Soldiers, Cumberland Argus, 1920
Private Leslie Ambrose Harvey (1896-1917) made the ultimate sacrifice for his country when he was killed in action in France, on 2 April 1917, aged only 21. The son of Thomas Patrick and Margaret M Harvey (nee Wolfe), of 33 Lombard Street, Glebe Point, he was a 'well-known lad about Parramatta, and the nephew of Mr and Mrs J Wolf of Allen-Street, Granville' [1].
Harvey enlisted on 10 January 1916 in Liverpool as part of the 17 Reinforcements of the 3 Australian Infantry Battalion. He had three years pre-war service with the junior cadets 29 Infantry and was employed as a clerk at Anthony Hordern and Sons, one of Sydney's biggest retail companies at the time, prior to enlistment.
On 13 April 1916, he embarked from Sydney aboard HMAT Ceramic A40. On 3 August 1916, he joined the 55 Battalion in Egypt and on 1 September 1916 transferred to the 60 Battalion in France. During the battle at Doignies, France on 2 April 1917 he was killed instantly by a machine gun bullet. His body was later buried at Lebucquiere Communal Cemetery Extension, Lebucquiere, Arras, Nord Pas de Calais, France (Plt. 1 row b)
The above portrait is one of a number displayed on a photo montage Honour Board made for the department store Anthony Hordern and Sons Ltd, Sydney by the returned soldier and sailor employees of the company. It commemorated 46 of the company's 48 employees who died as a result of their service in the First World War.
A cousin, N76219 Sapper Oswald Wolf, Engineers Depot, Moore Park, also enlisted but died in Sydney on 31 May 1917 from double pneumonia before embarking for overseas.[3]

Anne Tsang, Research Assistant, Parramatta Council, Heritage Centre, 2015
References