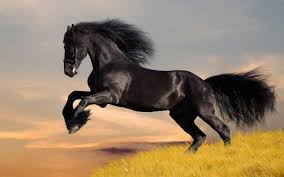 Colonial Secretary's Office,
Sydney, 11th September, 1857
The following official communication from the Government of India, notify that an officer is about to be dispatched for Sydney for the purpose of selecting horses suited to carry men in the Dragoon Guards, is published for general information.
CHARLES COWPER
---
No. 831
To The Honourable the Colonial secretary,
New South Wales, Sydney, Military Department.
Honourable Sir,
The existing state of affair in India, rendering it very difficult to procure efficient horses which to mount two Regiments of Dragoon expected from England I the month of October next, it has become necessary to apply for assistance to Australia, as well as to the Cape of Good Hope, and the Right Honourable the Governor-General of India will be much obliged to his Excellency the Captain-General and Governor-in Chief of New South Wales, if he will cause enquiries to be made with respect to powerful horses, about 5 years of age, suited to carry men to Dragoon Guards, two of which Corps, it is understood, have been ordered to India.
2 An Officer will be despatched by the next steamer to Sydney, to select the horses and it would be great convenience if the parties having horses for sale. Could be induced to have the horses ready for selection at that time.
3 From three to four hundred horses at least will be required from each of the colonies of New South Wales, Victoria and Van Diemen's Land; the Colonial Secretaries of which will be separately addressed on the subject.
I have the honour to be,
honourable Sir,
Your most obedient servant,
R.S.H. Birch, Colonel
Secretary to the Government of India
Military Department.
Council Chamber, Fort William
20th July, 1857

Neera Sahni, Research Services Leader, City of Parramatta, Parramatta Heritage Centre, 2017
References:
http://trove.nla.gov.au/newspaper/article/13000562?searchTerm=horses%20for%20india&searchLimits=l-state=New+South+Wales|||l-category=Article|||l-title=35 – retrieved on 03/07/2017
http://trove.nla.gov.au/newspaper/article/229174593 – retrieved on 03/07/2017