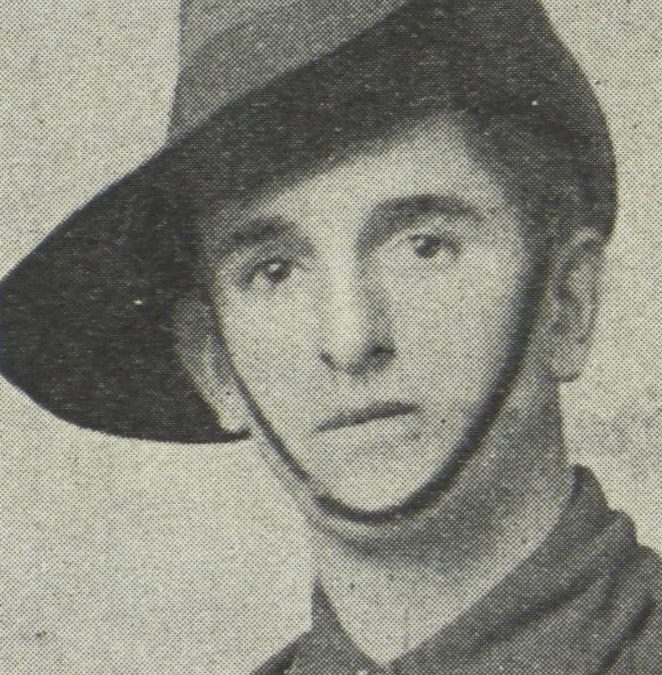 74 Private Cyril Hamilton Marsh, image from Parramatta Soldiers, Cumberland Argus, 1920
Private Marsh was born in Granville, New South Wales in 1896. He was the son of John and Elizabeth Marsh and the step son of Lavinia P. Marsh (nee Kenny) of Clyde Street, C. Prior to enlistment he was a farmer and serving in the 19 Infantry Battalion. At the age of 20 he enlisted into the Australian Imperial Force 1 Brigade 2 Infantry Battalion – 'A" Company on 24 August 1914 at Sydney. He embarked from Sydney aboard HMAT Suffolk A23 on 18 October 1914.
He served in Gallipoli and was wounded in action on 8 August 1915 and admitted to hospital with severe shrapnel wounds to his back and left leg. From Gallipoli, he was transferred to Malta aboard the hospital ship Dunluce Castle on 12 August 1915 and discharged from Saint Peters Hospital, Malta on 7 December 1915. He was fit for the active service and embarked for Overseas Alexandria and disembarked at Marseilles on 28 March 1916. He was awarded 7 days of Field Punishment (No.2.) for disobeying the orders. He was again wounded in action at Pozieres, France during 22 to 24 July 1916 and admitted to hospital with Concussion of Spine of Shell Explosion.
Private C.H. Marsh returned to Australia per H.T.Militiades via Devonport on 4 May 1917. He was medically unfit and discharged from Australian Imperial force with Shell shock disability on 8 August 1917.

Neera Sahni, Research Services Leader, City of Parramatta, Parramatta Heritage Centre, 2017
References
The biographical information has been researched and compiled from the following resources: