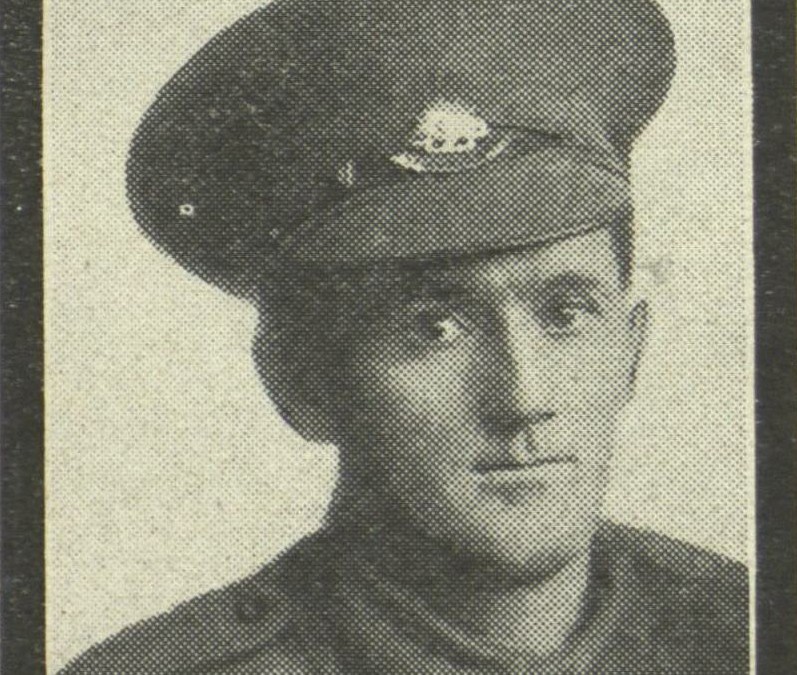 Image from Parramatta Soldiers, Cumberland Argus, 1920
David Daniel Delaney, service no. 5911 was 27 years old when he enlisted on 9 October 1915. A painter by trade, he officially departed with the 18th Infantry Battalion – 16th reinforcement on 7 October 1916 aboard HMAT Ceramic A40.
He was the son of Mr. David Daniel and Mrs Annie Delaney, of Harris-Street, Granville, New South Wales. Sadly David was killed in Belgium on 3 October 1917 and his name is now on the memorial at the Menin Gate Memorial, Ypres, West Vlaanderen, Belgium and inscribed on the St John's Memorial gates.
Although his records state he was single at the time of his enlistment it appears from the newspaper extracts below it appears that he had a daughter Phylis, and his fiancee appears to have married his brother Arthur.
Cumberland Argus and Fruitgrowers Advocate extracts:
The Hero's Fiancee Weds the Other Brother.
… [Edith Delaney] the complainant was the niece of Mrs. [Annie] Delaney. After keeping company with one son of the defendant (a son named David), who subsequently went to the war and was killed, she married another son, Arthur (brother of the deceased soldier).

DELANEY — In loving memory of our dear son and brother, Private, D. D. Delaney, 18th Battalion killed in action, in France. October 3, 1917, aged 28 years. He sleeps beside his comrades, In hallowed graves unknown: But his name is written in letters of love in the hearts he left at home. Inserted by his loving father and mother, sisters and brother. Frank, Avan Lea, Harris-street, Granville.

DELANEY — In loving memory of Private David Delaney, killed in action 3rd of October, 1917. Far away from friends he loved In a hero's grave he lies. Inserted by his fond brother, Arthur, sister-in-law Edie, and his little daughter Phylis.

Research and Collection Services, City of Parramatta, Parramatta Heritage Centre, 2017
References
The biographical information has been researched and compiled from the following resources: