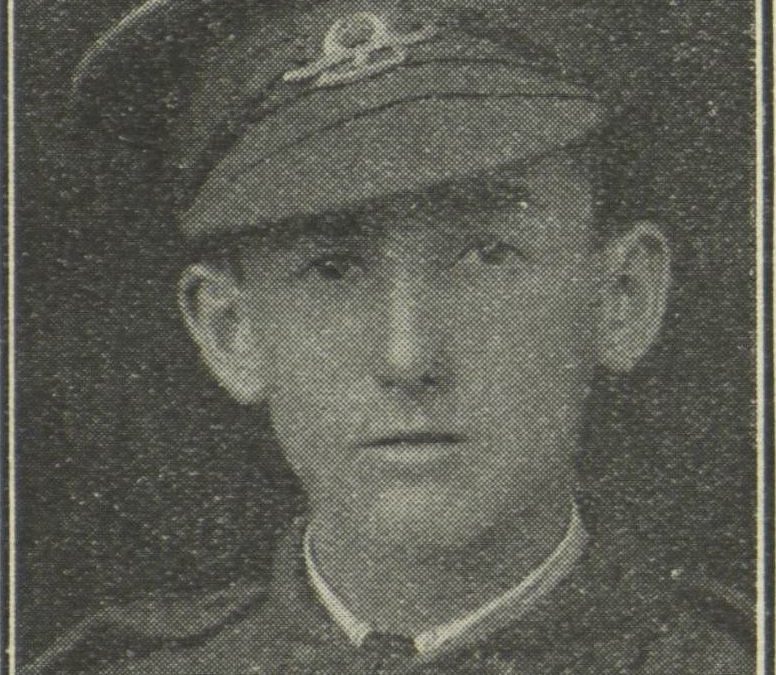 3012 Lance Corporal Frank Phillips, copy from Parramatta Soldiers, Cumberland Argus, 1920
Frank Phillips was the third son of George Albert Phillips and Lucy Albertina (nee Fericks) of Marsden Street, Parramatta. Born on 6 September 1897 in Granville, New South Wales. He enlisted on 23 November 1915, a few months after his second older brother Ernest (service number 3280) as a Private. At the time, he was an 18 year old clerk working at Clyde Engineering Works.
On 14 March 1916, he embarked with his unit 31 Infantry Battalion, 5 Reinforcements from Melbourne, Victoria aboard HMAT Anchises A68. He spent some time in Egypt training before going to Salisbury Plains, England and later in November was in France where he fought on the Western Front including in the Battle of Polygon Wood. On 12 October 1917, he was appointed Lance Corporal. A week later, during the Battle of Passchendaele (Third Ypres), he was wounded in action with shrapnel wounds to his right thigh. This led to his transfer from Saint Omer in France to Chichester, England and then Dartford for medical reasons. By 7 March 1918, he rejoined his Unit but given the opportunity to joined the X Corps Gas School. On 8 August, during the Battle of Amiens, an all arms battle, Frank was seriously wounded for the third occasion while in action and was admitted to the 2 London General Hospital in Chelsea, England where due to his gun shot injuries to his face, his left eye was excised. Frank returned to Australia on 20 November per HMAT Gaika and discharged medical unfit on 1 May 1919.
After returning to his civilian life, on 28 February 1925, he married Linda Bass at St. Johns Church in Parramatta. During the outbreak of World War 2, Frank enlisted once again on 23 January 1941 in Parramatta at the age of 43. His service number was N103723 and he served as Lance Corporal. After almost 2 years, he was discharged on 1 November 1943.
Sadly, on 12 November 1984, Frank passed away in his nursing home in Ryde, New South Wales, aged 87.

Anne Tsang, Research Assistant, City of Parramatta, Parramatta Heritage Centre, 2017
References
The biographical information has been researched and compiled from the following resources: