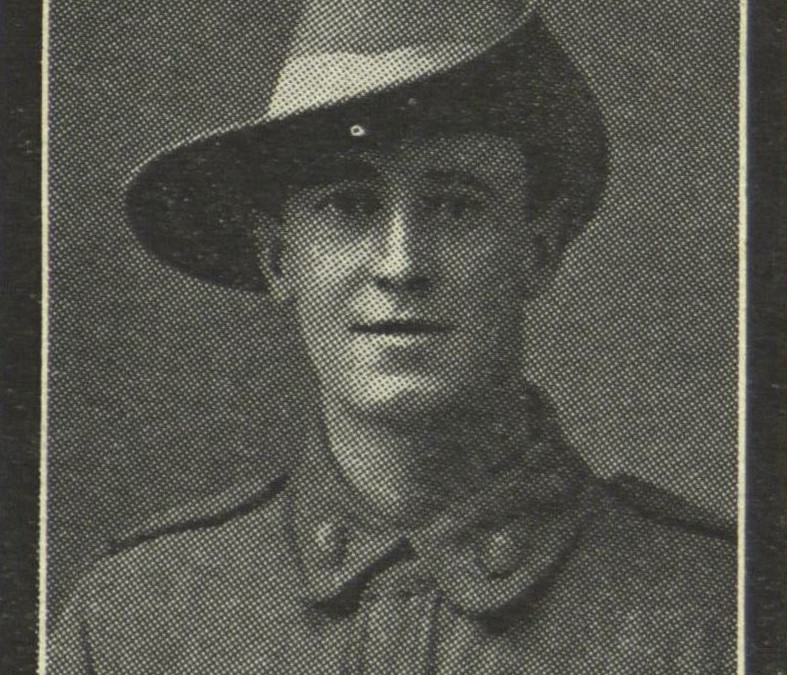 Private Albert Edward Fitch of Carrington Street Granville, NSW,was a 25 year old brick-maker at the State Brickworks when he joined the 20 Infantry Battalion on the 26 May 1915. His mother, Mrs Annie Fitch, who was his next of kin, also lived in Carrington Street Granville. Albert was single at the time and belonged to the Church of England.
On the 19 June 1915 Albert embarked from Sydney on the HMAT Kanowna A61. He then proceeded to join the Mediterranean Expeditionary Force (MEF) at Gallipoli on the 3 August 1915. By November he had contracted typhoid fever and was admitted to the 1 Australian Casualty Clearing Station. On the 31 March 1916 he was transferred to the Abbey Wood Depot in England and then to Monte Video Weymouth Camp and then to Perham Downs Camp Salisbury. From the 31 May to the 3 June Albert went Absent Without Leave (AWL), and was given 96 hours detention and forfeited 4 days' pay. He proceeded overseas to France on the 20 October 1916, and on the 4 November rejoined his Battalion. From the 25 to the 26 June 1917 he went AWL again and was forfeited 15 days' pay. He was appointed to the rank of Lance Corporal in Belgium in September, and then promoted to Corporal on the 6 October.
Albert Edward Fitch was killed in action in Belgium on the 13 October 1917. He was his parents' last living son.
Image – Private Albert Edward Fitch, copy from Parramatta Soldiers, Cumberland Argus, 1920

Caroline Finlay, Research Facilitator, Parramatta Heritage Centre, 2015