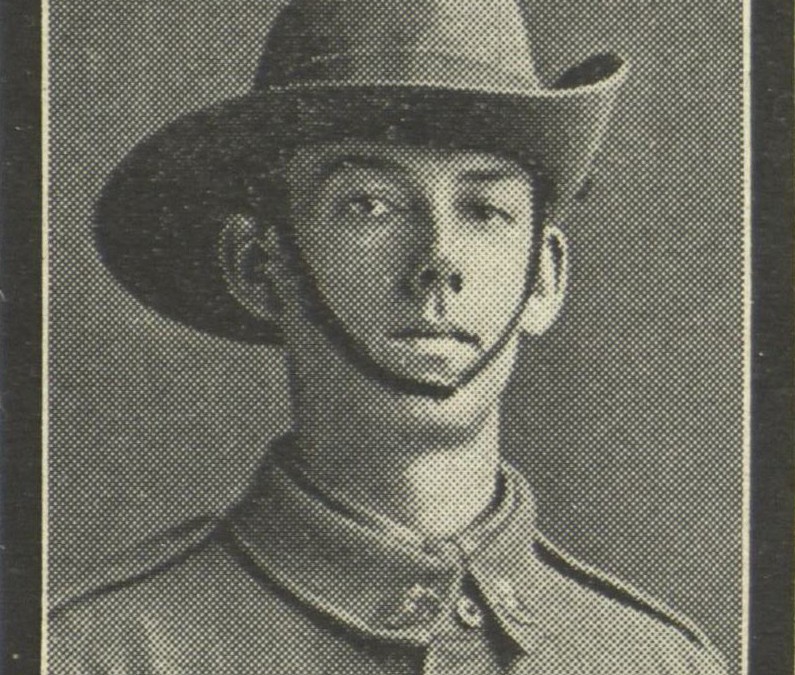 7902 Private Charles James Cooper, copy from Parramatta Soldiers, Cumberland Argus, 1920
Charles James Cooper was born 1893 and raised as a part of a well-known Parramatta family. His parents were Charles James Cooper (1858-1938) and Mary Ellen (nee Kelly) (1875-1940) and the family resided in the 2nd house on Clifford Street, North Parramatta (east side between Dunlop and Board Street).
From his mother's side, he hailed from three generations who had fought for the British Empire. This included a great-uncle who was a Crimean war veteran, John Long. Another uncle James "Jimmy" Kelly, a former Parramatta athlete died in the Boer War while serving with the Army Medical Corps (A.M.C.).
His grandfather James Kelly worked as warder at Parramatta Gaol and the Parramatta Swimming Club champion "Bluey" Kelly was also his uncle.
At 23 years old, this 'bright, promising youth' worked as a grocer at Frank Henderson's (late D.D. Henderson's) wine and grocery store on Church Street (east side). He enlisted at the Sydney Showground camp on 11 October 1916 and embarked with the 23 Reinforcements, 2 Battalion, from Sydney aboard HMAT Benalla (A24) on 9 November 1916. On 9 January 1917 he disembarked at Devonport, England and was taken on strength. In May he was transferred to the 2 Battalion and sent to France via Folkestone and fought there as well as Belgium.
He regularly wrote "bright letters" and sent postcards "showing scenes in the part of the war-distressed country where his battalion was then lodged". Sadly, on Wednesday 16 January 1918, while on a listening post he was killed in action when a bullet struck him at Wytschaete, Belgium. He was only 24 years of age.
He was buried at Somer Farm Cemetery, Wytschaete, West-Vlaanderen, Belgium (row B.16). His name is also inscribed on the Parramatta War Memorial.

Anne Tsang, Research Assistant, City of Parramatta, Parramatta Heritage Centre, 2018
References
The biographical information has been researched and compiled from the following resources: