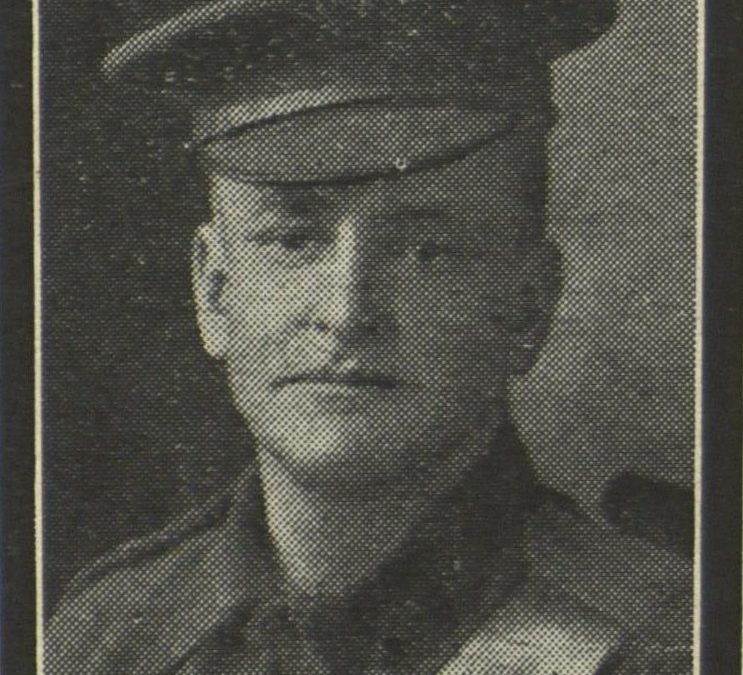 11373 Gunner Joseph Bonaventure McDuff, copy from Parramatta Soldiers, Cumberland Argus, 1920
Joseph Bonaventure McDuff was born in 1878 in Deniliquin, New South Wales. At the age of 36 years and 1 month old he joined the Australian Imperial Force on 13 September 1915 at Warwick Farm, New South Wales. At the time, he was married to Ethel Lousia Turbit (née Green) and they lived together with their growing family at Crimea Street, Parramatta. He was a labourer employed by the Government working in the Clyde Yards prior to enlisting. He embarked from Sydney aboard the RMS Osterley on 15 January 1916 with the 1 Field Artillery Brigade as part of the 14 Reinforcements, not long after the birth of his second son John Joseph on 18 December 1915 and baptised on 8 August 1916 at St John's Church in Parramatta.
Taken on strength on 23 June 1916, he joined the 2 Field Artillery Brigade and was posted to the 102 Howitzer Battery. On 11 November, he became ill and admitted to Hospital at France and was diagnosed with Rheumatism. In mid-May 1917, he was admitted to hospital with Herpes Zoster (skin disease) and later in October he was admitted to hospital once again suffering from Myalgia. Upon recovery, he rejoined his Unit. On 30 January 1918, McDuff marched out to 1 Division Artillery. Sadly, he was killed in action near Caestre, France on 29 April 1918, aged 39. He is buried at Staples, Le Peuplier Military Cemetery Caestre, France.
His widow Ethel received his military medals and memorial plague and scroll. She never remarried and when she passed away on 23 January 1957, she was survived by 7 children.

Anne Tsang, Research Assistant & Naga Durga Devi Kona, Volunteer Research Assistant, City of Parramatta, Parramatta Heritage Centre, 2018
References
The biographical information has been researched and compiled from the following resources: