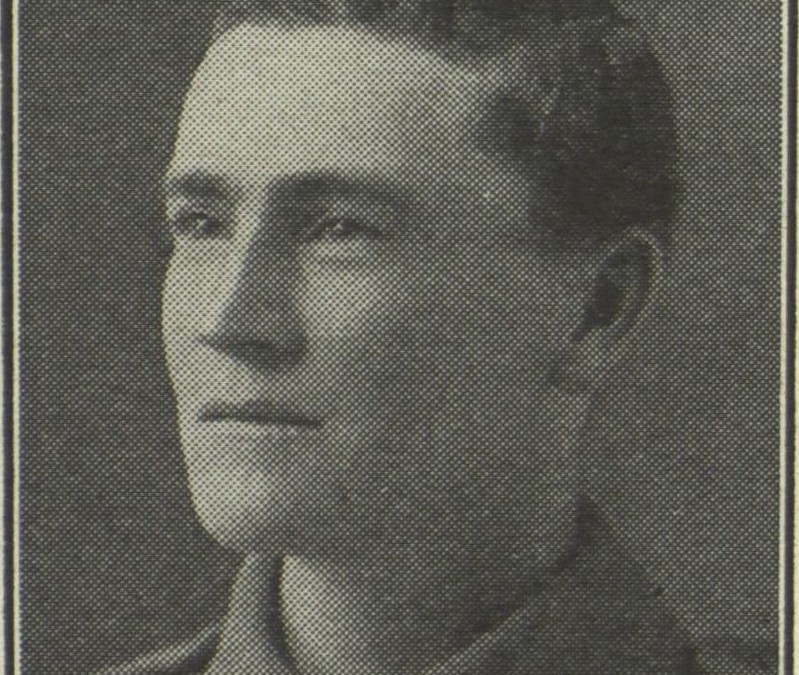 Private William Gairey, copy from Parramatta Soldiers, Cumberland Argus, 1920
Private William Gairey lived at Sydney Road Granville, NSW, and worked as a boilermaker's assistant when he enlisted in June 1915.
He embarked from Sydney aboard HMAT Runic A54 on the 9 August 1915. In November he disembarked at Alexandria, and joined reinforcements at Gallipoli two weeks later. By March 1916 he was fighting on the front in Marseilles where his right heel became septic. William had a brief stay in hospital in Etaples, France before he returned to the front and again was injured by a gunshot wound to the left thigh. After many transfers to military hospitals William was recorded as being Absent Without Leave (AWL) in October 1917, and was confined to barracks for 10 days and forfeited 4 days pay. In January 1918 William was reported as being AWL for a few days, and was forfeited 8 days pay, before being marched out to Havre, France. At the front in France, William suffered a gunshot wound to the forearm and a fractured shoulder. He was admitted to the St John's Ambulance Brigade Hospital in Etaples, France, before being transferred to the Princess Christian's Auxillary military hospital in London, England.
As a result of the injuries to his forearm, William was returned to Australia in June 1918.

Caroline Finlay, Research Facilitator, City of Parramatta, Parramatta Heritage Centre, 2018
References
The biographical information has been researched and compiled from the following resources: