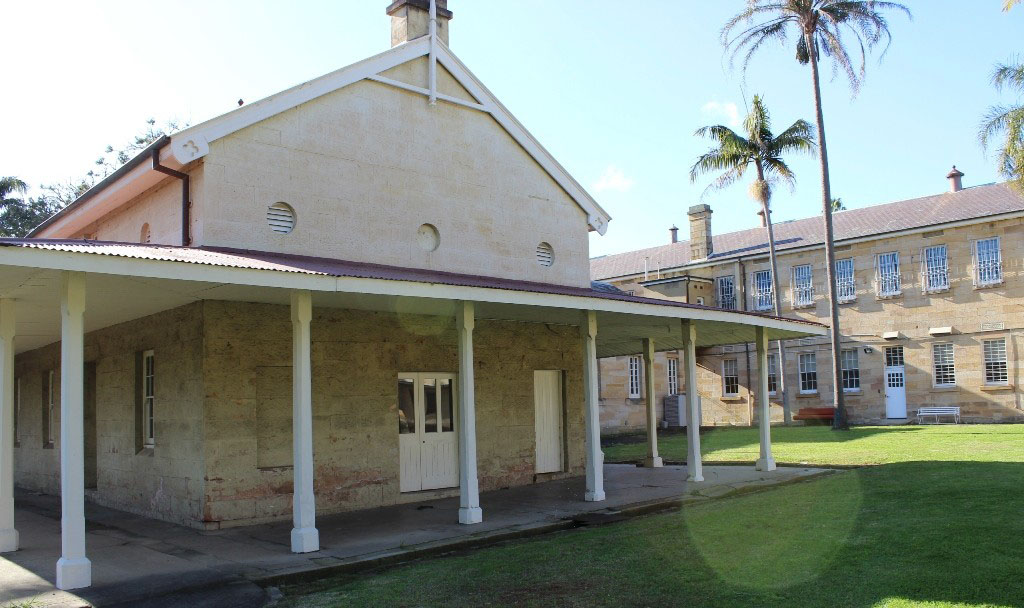 North Parramatta, Female Factory, 'Sleeping Ward', built c.1825. Photograph: Peter Arfanis, City of Parramatta.
This is a HOME AT PARRAMATTA initiative.
To find out more about Parramatta, it's history, culture and heritage and discover an array of online events and activities, check out https://atparramatta.com/homeat. You can stay connected and engaged with Parramatta from the comfort of your home. This is our HOME, from your home. This is HOME AT PARRAMATTA.
=============================================================================================
2018 marks the bicentenary of the largest and oldest surviving convict women's site in Australia: the Parramatta Female Factory.
History
Governor Lachlan Macquarie laid the foundation stone for the second Female Factory in Parramatta 200 years ago on May 4, 1818. The Factory, situated on grounds near the river in North Parramatta, became the first destination for all convict women sent to colonial Australia and a model for female convict sites built around Australia.
From 1821, convict women at the Factory laboured as weavers and spinners, establishing Australia's textile industry. The site, which housed over 5000 women and children until 1848, was also used as a workhouse, a refuge, a marriage bureau and women's hospital.
For more historical information, see The Second Female Factory: 1818-1848.
Day of dedication, commemoration and celebration
The Parramatta Female Factory Friends (PFFF) publish research, hold tours and talks, exhibitions and educational activities and are holding a special Bicentennial Event, 'History, Her Story, Our Story'  to commemorate and celebrate 200 years of the Female Factory.
Hear the stories: Female Factory 200th Anniversary Podcast 
City of Parramatta Archivist Michelle Goodman interviews local Parramatta historian Anne Mathews, who talks about the experiences of the first women of the Female Factory. Transcripts are available here.
Episode 1: The Female Factory: The First Women
Episode 2: The Female Factory: The First Building
Episode 3: The Female Factory: The "classes" of women
Episode 4: The Female Factory: The men of the Factory
Episode 5: The Female Factory: The buildings still standing
Episode 6: The Female Factory: The riots
Episode 7: The Female Factory: Gipp's extensions to the Factory
Episode 8: The Female Factory: The importance of water
Episode 9: The Female Factory: Everyday life for the women
Episode 10: The Female Factory: From Factory to Asylum
Disclaimer
The content of oral history interviews is personal and often relies on the memories and opinions of individuals. While all reasonable attempts are made to avoid inaccuracy, the interviews should not be understood as statements of fact or opinion endorsed by the City of Parramatta.
Apart from any use permitted under copyright legislation, no part of this recording or transcript may be reproduced by any process, nor may any other exclusive rights be exercised, without the written permission of the City of Parramatta Council, 126 Church Street Parramatta NSW 2150, Tel: 1300 617 058 © 2018.