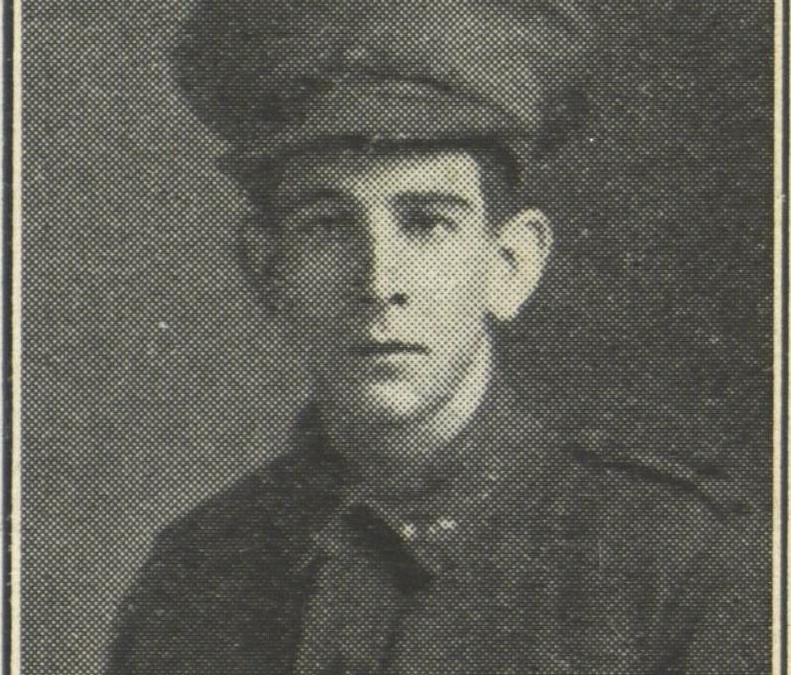 7466 Private Alfred Victor Creed, copy from Parramatta Soldiers, Cumberland Argus, 1920
Alfred Victor Creed was a 23 year old wood machinist who enlisted with the 25 Reinforcements for the 3rd Battalion on 12 March 1917. He was born in 1894, Parramatta. Creed was the youngest of nine children to Roman Catholic parents Thomas Joseph Creed (1851-1900) and Mary Anne Theresa Smythe (1853-1907). One of his sisters was Mrs Isabel Maud Tidyman who resided at Factory Street, Parramatta at the time he joined.
On 31 October 1917 he embarked from Sydney aboard HMAT Euripides A14. He was on active service in France sometime around 11 August 1918 when he was gassed and transferred to hospital.
Alfred returned to Australia per 'Boorora' on 26 August 1919 and was officially discharged 20 September 1919. Sadly his older brother Leslie Albert (service number 2695) died in the battle at Bulllecourt, France.
After the war he married Elsie Catherine (Deedee) Cunneen on 17 November 1928 in Parramatta and settled in North Parramatta, working as a wool machinist. On 8 June 1983 he passed away aged 89.

Anne Tsang, Research Assistant, City of Parramatta, Parramatta  Council Heritage Centre, 2018
References
The biographical information has been researched and compiled from the following resources:
Patricia Dewey
He was on the Euripides the same time as my father - both heading to an unknown destiny.