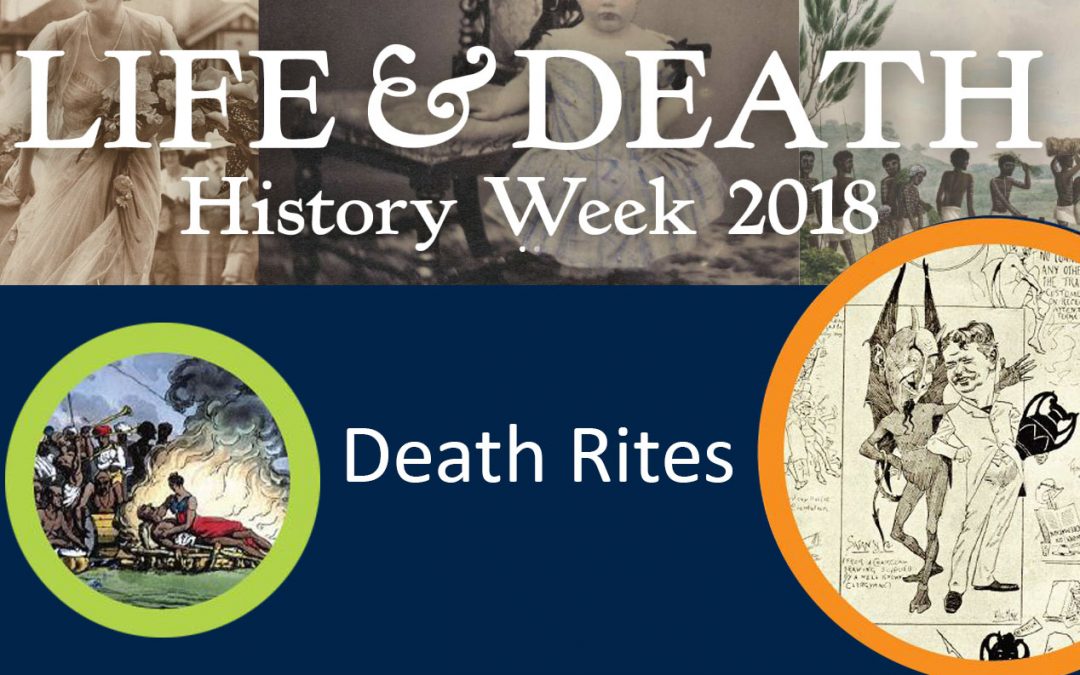 Join our researchers for a series of compelling talks – Death Rites – which will be held during History Week, 1 – 9 September, 2018 at Parramatta Library.
History Week is the annual, state-wide celebration of history organised by the History Council of New South Wales.
Book your place for these free talks which explore the burial ceremonies and rituals of various cultures.
Death Rites: Hindu and Chinese Ceremonies
We will discuss the importance of fire as a sacred gateway to spirituality in the Hindu religion and how the age, social and marital status, and cause of death of the deceased, is factored into Chinese funeral and burial rites.
Date: Monday 3 September, 2018
Location: Parramatta Library
Time: 10.30am-11.30am
Cost: Free. Suitable for all ages
Bookings essential online: cityofparramatta.nsw.gov.au/library
Death Rites: Catholics and Orthodox Christian Ceremonies
We will discuss the history and significance of funeral and burial rituals for Catholics and Orthodox Christians and how funeral traditions often help family and friends to cope with the loss of their loved ones.
Date: Thursday 6 September, 2018
Location: Parramatta Library
Time: 10.30am-11.30am
Cost: Free. Suitable for all ages
Bookings essential online: cityofparramatta.nsw.gov.au/library