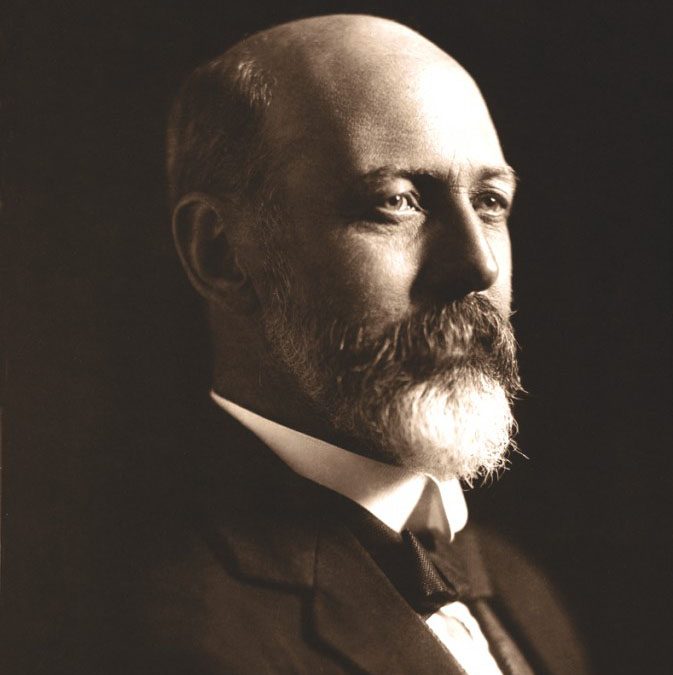 Joseph Cook, Image from National Library of Australia
The End of World War One – Parramatta was involved with the signing of the Peace Treaty at Versailles at the end of the war.  Local member Sir Joseph Cook was one of the signatories to the Peace Treaty in Versailles and, at the time of signing, he was the Deputy Prime Minister, Minister for the Navy and Federal Member for the Parramatta Electorate.
The signing of the Peace Treaty on 28 June 1919 officially signalled the end of World War 1.  Although fighting was suspended on 11th November 1918 when the Germans requested fighting be suspended (armistice), it took seven months for all the negotiations to be completed.  The treaty was signed in Paris, along with four other treaties as part of peace negotiations relating to establishing conditions of peace with Germany.   Along with Sir Joseph Cook, Australia's other representatives included the Prime Minister Billy Hughes and Lieutenant Commander J.G. Latham, of the Royal Australian Naval Reserve.
Cook's speech titled, When Shall their Glory Fade is outlined below.
Your proposal seems a happy idea.  These brave sons and citizens of the district have already written their names high on the scroll of the world's fame.  Their name has gone out into all the earth.  To pay them an affectionate tribute in the manner suggested is a duty we all owe them.  It is no less a duty to ourselves – lest we forget.

We are too near these epic and tragic days rightly to appreciate them.  Later on when the blood and mist and tears have all been wiped away and the true perspective appears, then the story of what they have done, how well they did it, and what we owe them for doing it, will appear in its proper and more vivid setting.

And what a moving story it will make in the days that are yet to be.  The citizens of tomorrow, looking back over the radiant days of the district, will ponder the record with glowing pride.  Their heads will be held high as they read of an Army of 400,000 Australians, 12,000 miles from the theatre of conflict, leaping voluntarily to arms and sailing the seas of the world in defence of King and country.  And they will recall with gratitude how these boys fought and suffered and died in the days of old.

Surely it is a happy thought then to make it possible for them as they recount the doughty deeds of the Parramatta boys to see the kind of lighthearted, brave, heroic soldiers who stood comrades and allies in the breach and covered themselves with immortal fame.

When shall their glory fade?

Neera Sahni, Research Services Leader, City of Parramatta, Parramatta Heritage Centre, 2018
References
The biographical information has been researched and compiled from the following resources: