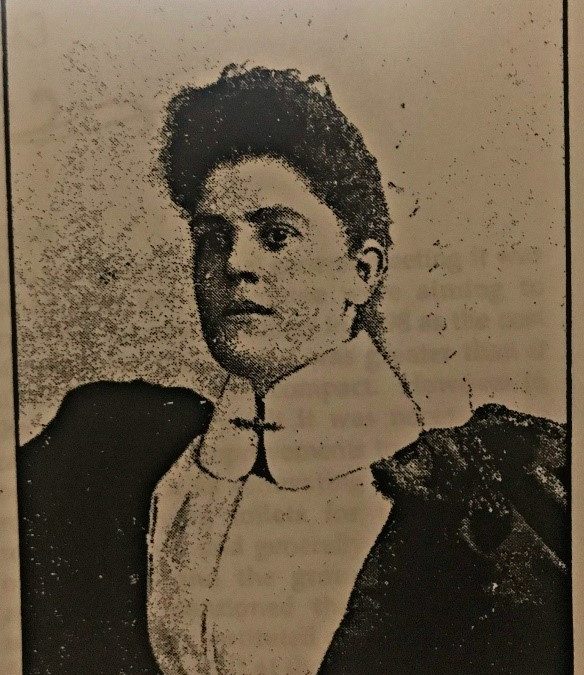 Matron Rutter, Parramatta District Hospital, Cumberland Health Services. 
In 1876 Parramatta District Hospital came under the management of a trained nurse.
They took the title of Matron. One of the longest serving Matrons at the hospital was Matron Rutter. Miss Rutter was appointed in June/July 1894 and from that first year the hospital, which had been in some financial difficulty began to improve. Matron Rutter in her first few years as Matron improved the hospitals financial standing as well as over seeing an increase in patients and the construction of new hospital buildings.
Miss Rutter held her position at the Parramatta District Hospital until 1913. And on her leaving of the position many highly complementary things were said of her.
Mayor Jago spoke of how Matron Rutter had overseen Parramatta District Hospital from a small institution to one of the best in Australia. She had the "gained the esteem and good-will of the whole of the people of the district, and She had made it plain to all that no labour was ever too great for her to render to the practice of her profession and embracing work the noblest that could be rendered to mankind".
After her time at Parramatta Hospital, Miss Rutter became Matron at the Carrington Convalesce Home. Here she looked after over 120 patients as well as a working orchard and piggery.

Emma Stockburn, Family History Research Facilitator, City of Parramatta, Parramatta Heritage Centre, 2020.
References
Cumberland Area Health Service, Caring for convicts and the community : a history of Parramatta Hospital., Cumberland Area Health Service (N.S.W.) 1988.
Farewelling the Matron. (1911, June 17). The Cumberland Argus and Fruitgrowers Advocate (Parramatta, NSW : 1888 – 1950), p. 11. Retrieved April 3, 2020, from http://nla.gov.au/nla.news-article85992939