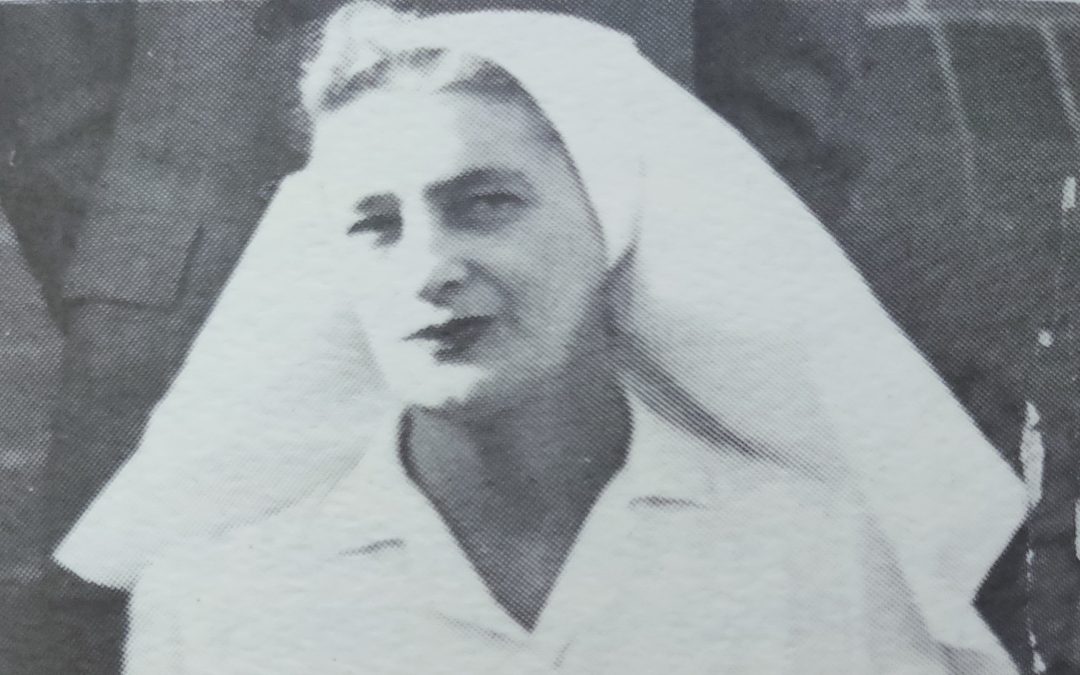 Matron White (Source: Cumberland Area Health Service)[1]
"A love of children began the career of Parramatta's "Florence Nightingale" Matron Edith White.[2]
Miss White was born in Wollongong, N.S.W., the eldest daughter in a family of 4 girls and 1 boy. At the age of 19, after graduating from PLC Croydon, she started her career in nursing as a trainee nurse at Camperdown Children's Hospital. After four years' training at the Royal Alexandra Hospital for Children, she went to the Royal Hospital for Women, Paddington, and studied obstetrics.
During her appointment at Parramatta Hospital, in 1935, she was Sister-in-Charge of the newly established Children's Ward, and later she was promoted to deputy matron and Sister-in-Charge of the Operating Theatres. The sudden death of Matron Rose Butler in 1945, shocked hospital authorities asked Sister White to step into the role as Acting Matron. In 1946, she was officially appointed Matron and she would go on for another 21 years to become the longest serving Matron at Parramatta Hospital until under Government legislation, Matron White retired at the age of 65 on 27 March 1966. Post retirement, she re-established a private nursing practice.

Anne Tsang, Research Assistant, Parramatta Heritage Centre, City of Parramatta 2020
References
Cumberland Area Health Service. (1988). Caring for convicts and the community : a history of Parramatta Hospital. Westmead, N.S.W.: Cumberland Area Health Service, p. 72
Graduate Nurses' Association of the Parramatta District Hospital. (1979). A history of nursing in Parramatta. Parramatta, N.S.W.: PDH Graduate Nurses' Association
Thompson, Ross. (1960, September 7). Let's be personal: Parramatta's own Florence Nightingale, The Cumberland Argus, p. 3. Retrieved from http://nla.gov.au/nla.news-article131616656