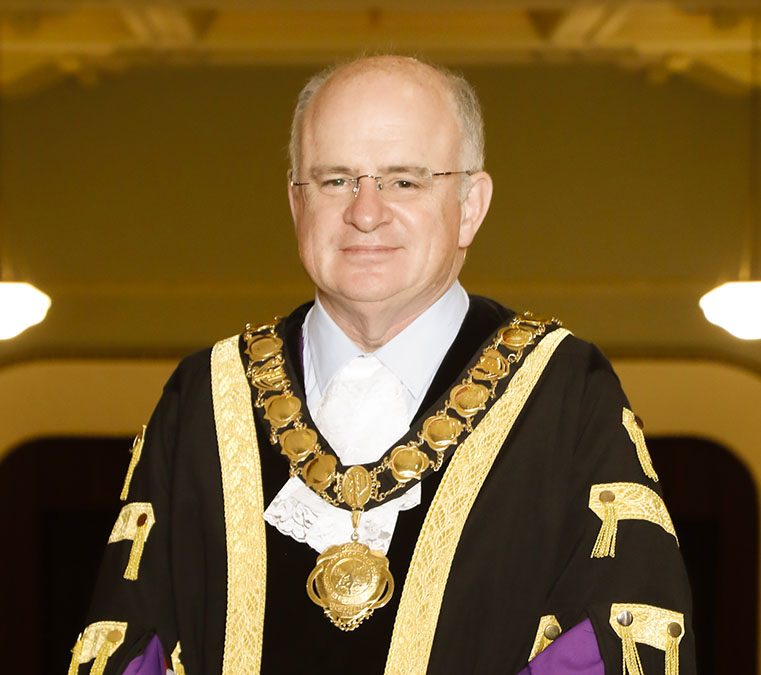 City of Parramatta Lord Mayor, Councillor Andrew Wilson was elected at a special Council meeting on Monday 25 September, with Councillor Michelle Garrard named Deputy Lord Mayor.
Lord Mayor Andrew Wilson, a representative for the Rosehill Ward, was previously a councillor and a Deputy Lord Mayor of the former Parramatta City Council, serving on the council from 1999 until local government boundaries were redrawn in May 2016.
The Lord Mayor has been a long-time local resident of Parramatta, having lived in Harris Park, Epping and Parramatta since 1990.
In his acceptance speech the Lord Mayor stated, "Parramatta is undergoing an unprecedented period of change, development and growth. Through the determination of the people of Parramatta, we will manage this growth, and shape a bright future for our City.
As Lord Mayor I will make it my priority to get Parramatta the attention it deserves, and that involves working closely with State and Federal governments, business and community organisations, to ensure Parramatta reaches its full potential as Sydney's Central City."
Lord Mayor Wilson will hold the office of Lord Mayor of City of Parramatta for the next two years, until Councillors vote for the position again in September 2019.
Photograph by Jason Nichol Photography.