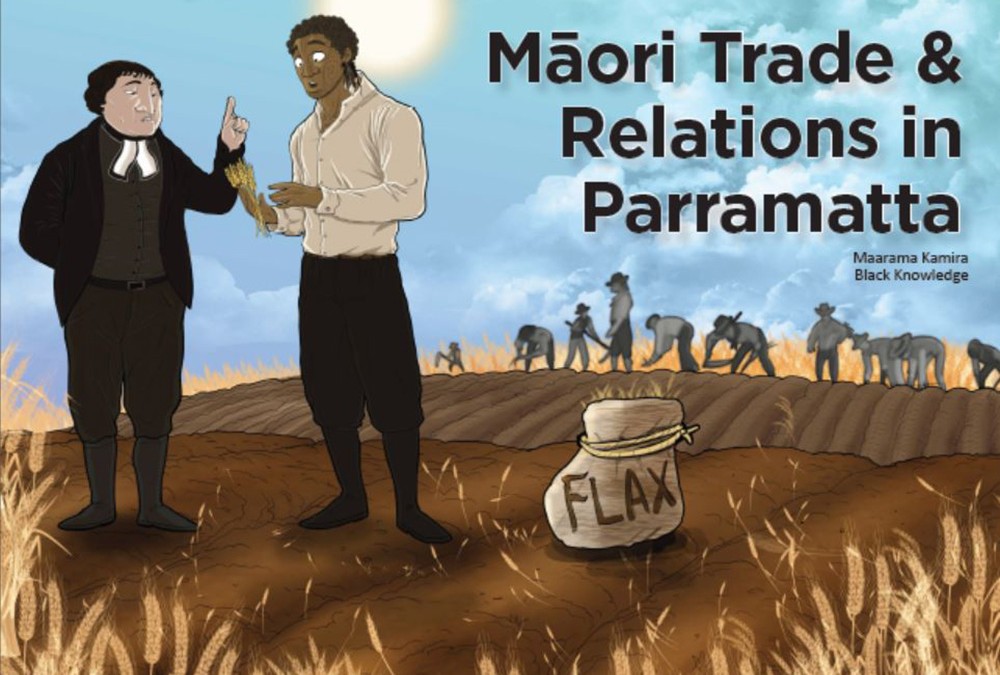 Recently the Interpretations Team at the Heritage and Visitor Information Centre has been working with the Māori community to explore the history of Māori in Parramatta. The resulting publication Māori Trade and Relations in Parramatta reveals several surprising connections and relationships dating back to 1804.
 Researched and written by Maarama Kamira it provides a fascinating insight into relationships formed between the visiting Māori and the newly arrived colonists which profoundly shaped Māori life on many fronts;
The most exciting piece of lesser known research was that Parramatta hosted the first international All Blacks Game in the 1890's. The Captain of the team, Joe Warbrick sold his korowai or cloak to assist in his passage. He received the princely sum of four pounds for it. That cloak is now housed at the Australian Museum. To think, Parramatta was the birthplace of international rugby union!
Maarama Kamira
We encourage these stories to be shared with family and friends, far and wide to:
Strengthen understanding of Māori ancestors amazing entrepreneurialism
Raise wider Australia's awareness that Māori have been part of the colony since white settlement
Support Māori living here to understand the long and lasting legacy to Parramatta/Burramatta and relationships with Darug and non-Indigenous people
Foster a Māori sense of connection to 'place' found throughout Parramatta
Spread the word that Māori ancestors lived, loved and thrived in Parramatta from 1804
The free publication is available online here. Hard copies are available from the State Library of New South Wales, National Library of Australia and libraries in New Zealand.

Michelle Desailly, Interpretation and Strategy Coordinator, City of Parramatta Council, 2016