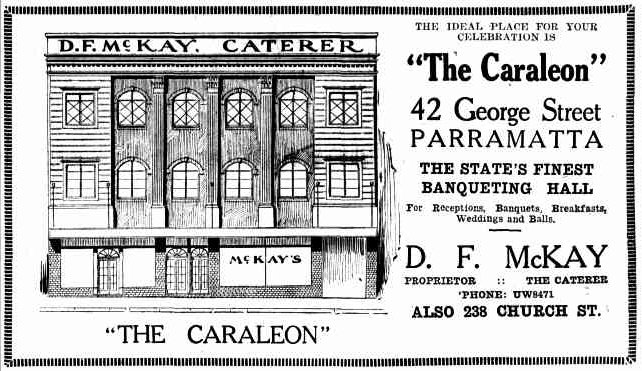 In 1925, Donald Fitzgerald McKay (1888-1947) opened "The Caraleon" Ballroom and Banqueting Hall on the north side of former number 42 George Street, Parramatta, opposite The Roxy. The site is now part of Horwood Place. Below is a photo of McKay's Caraleon (in the red box) in 1942.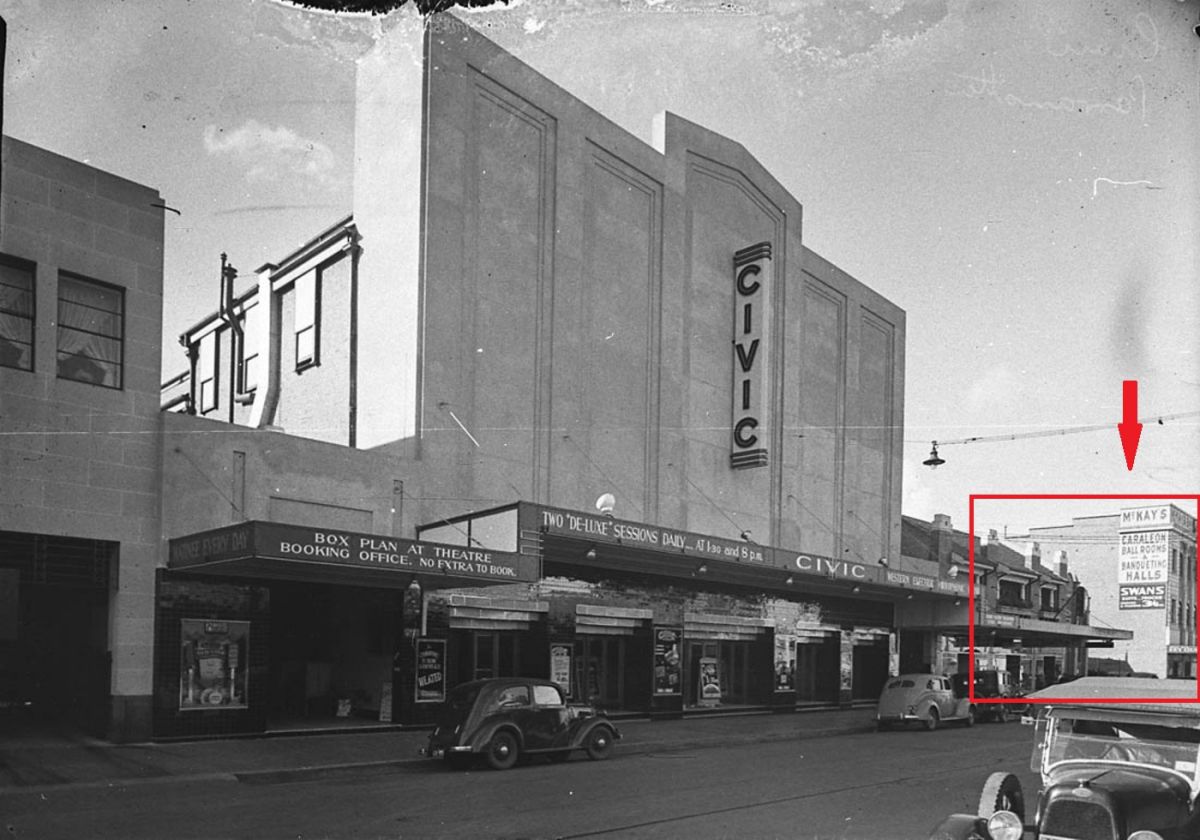 Donald Fitzgerald McKay (1888-1947) was a well known caterer, baker and businessman in Parramatta having opened the Bread Factory in Wilgram Street, Harris Park (now Kennards Storage) and Gambrill and McKay's Tea Room at then 238 Church Street, Parramatta (later The Australian and then Parramatta Cafe) with his brother in law William Gambrill and later his brother Robert McKay.
The Caraleon was a three storey building with ground floor, Maple room and Blue Room as mentioned in the local newspaper below.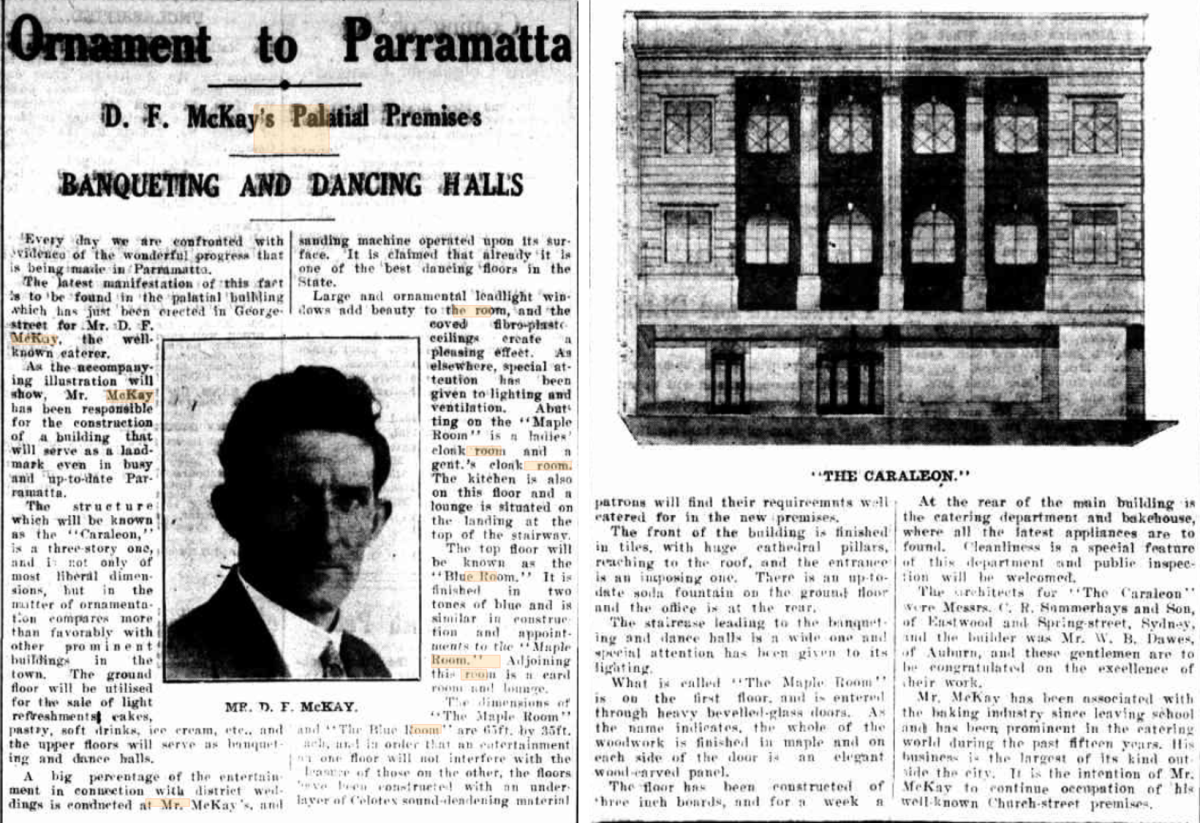 The Caraleon was the place where many local wedding receptions were held as captured in the local newspaper.
Wedding for Mr Edward Grindley and Miss Ivy Stott, The Biz, 24 March 1933, p. 1

Wedding for Mr Eric Dickson and Miss Irene Baker

, The Biz, 18 August 1933, p. 1
Reception for Mr and Mrs Edward Perry (former Miss Marion Houston),

The Cumberland Argus and Fruitgrowers Advocate, 

15 March 1950, p. 1

Reception for Mr and Mrs Raymond Westerman (former Miss Marjorie Dunk), The Cumberland Argus,  23 May 1951, p. 4.
In 1964, the site at sec 21 allotment 89 was subdivided and with the creation of Horwood Place, the Caraleon has been demolished.[4]
In keeping with the use of the site, in 1991, the neighbouring property at 64-84 George Street was Paddy's Lighthouse Seafood Restaurant, Wine Bar and Function Centre.[5] This too has since ceased and has become Pacific Smiles Dental as of September 2015.[6]

Anne Tsang, Research Assistant, City of Parramatta, 2022
References