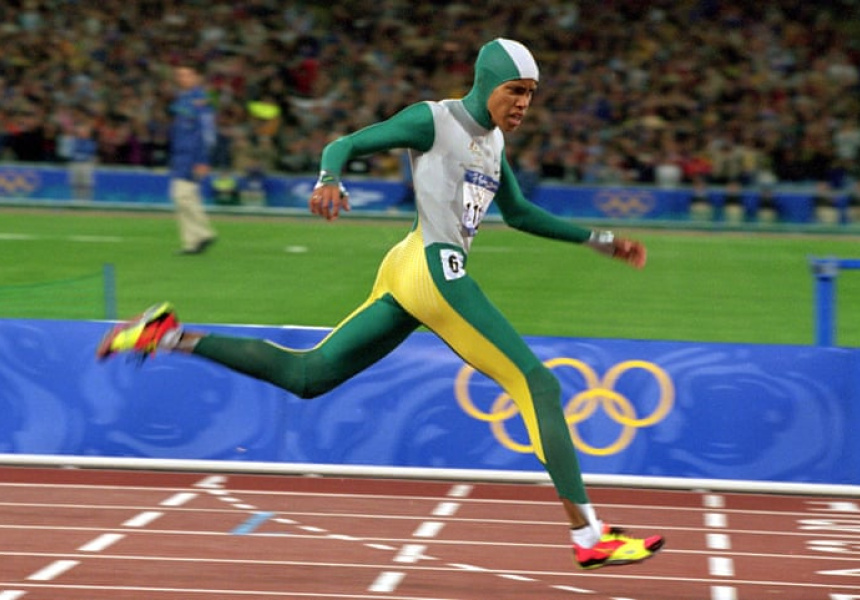 by Emma Stockburn
Cathy Freeman was born in Makay QLD in 1973, three hours from her extended family who lived at Woorabinda, an Aboriginal mission. She was 'hooked on running' at the age of eight when she ran her first race. Soon after she was attending the Primary School Championships and by the age of fourteen, she knew, her only goal was to win an Olympic Medal.   
Cathy has said, "the dream evolved throughout my childhood and my the time I was in high school I wasn't thinking about anything else. The first thing I remember about running was how happy it made me feel" 
By fourteen, Cathy had already won national titles in high jump, the 100, 200 and 400 metre sprints. Then she won her first gold medal in the 4 x 100 metre relay at the 1990 Commonwealth Games when just sixteen years old. This was the first time an Aboriginal Australian had won a gold medal at the Commonwealth Games.  It was in 1994 that Cathy had her breakthrough year and joined the athletic elite. 
This was at the Commonwealth Games in Canada and Freeman won gold in both the 200 m and 400 m. She also competed as a member of Australia's 4 × 100 m squad, winning the silver medal. During 1994, she also took 1.3 seconds from her 400 m personal best, achieving 50.04 seconds, and set all-time personal bests in both the 100 m (11.24) and 200 m (22.25). In 1998, Cathy was named Australian of the Year. 
Beset by injury in 1998, Cathy took the season off, but by the 2000 Sydney Olympics she was the favourite to win the 400 metres.  She had lite the Olympic Flame at the Opening Ceremony and as Freeman took to the track for her main race it was with the hope of a nation. But also to the background of reconciling and solidarity for Australians Aboriginal and Torres Strait Islanders.  In May 2000 over 250'000 people walked over the Sydney Harbour Bridge in a Walk for Reconciliation "The march was a public expression of support for meaningful reconciliation between Australia's Indigenous and non-Indigenous peoples." And it was this feeling that carried across the 111' 00 strong stadium audience and millions more around the world. Cathy Freeman won her race with a time of 49.11 seconds, a time that makes her the eighth fastest women in the world.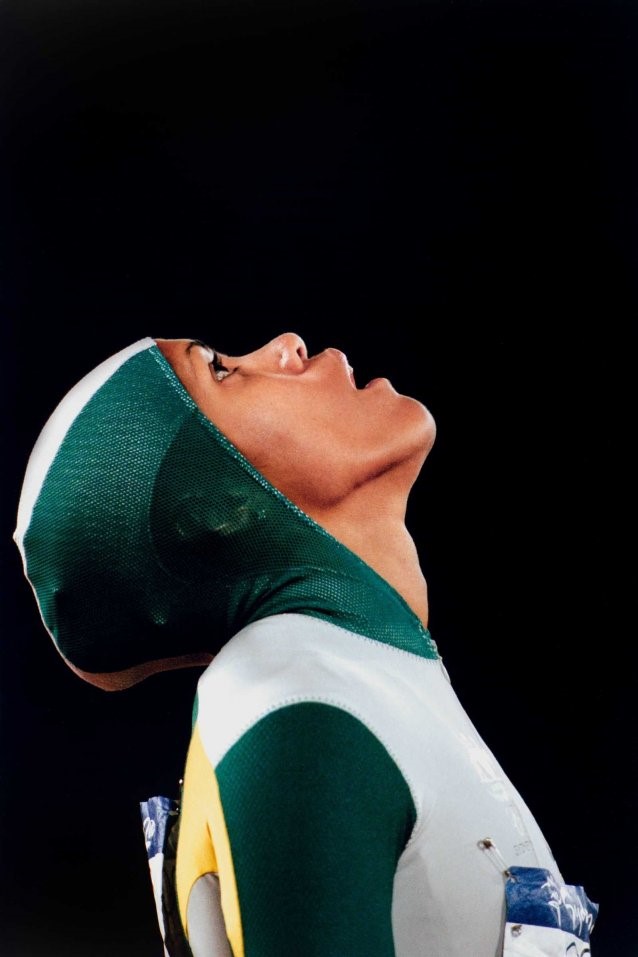 Taken from an article written this year as a recollection of the race in 2000.  "Her lap of honour was like a dance, as she carried both the Aboriginal and Australian flags. With those joyful steps she lodged herself in our hearts forever…On screen we saw a sea of Aboriginal flags, Australian flags, green and gold streamers and people clapping their hands. It's hard not to imagine that, at that minute, every Australian was proud of Freeman – and what she represented to us all. Strength, commitment, focus and belief in self"  Cathy was given the Olympic Order for Sportswoman of the year in 2001. Freeman announced her retirement in 2003. Now pursing interests that are of significance to her, especially those related to Aboriginal and Torres Strait Islander people. Including the formation of the Cathy Freeman Foundation to help children have brighter future through education. 

Emma Stockburn, Research Facilitator, Family History, City of Parramatta, Parramatta Heritage Center, 2020
References: 
Cathy Freeman: https://en.wikipedia.org/wiki/Cathy_Freeman 
I watched Cathy Freeman win gold at the Sydney Olympics. That moment still inspires me today: https://www.theguardian.com/tv-and-radio/2020/feb/05/i-watched-cathy-freeman-win-gold-at-the-sydney-olympics-that-moment-still-inspires-me-today
Cathy Freeman: https://aiatsis.gov.au/explore/articles/cathy-freeman
Walk for Reconciliation: https://www.nma.gov.au/defining-moments/resources/walk-for-reconciliation