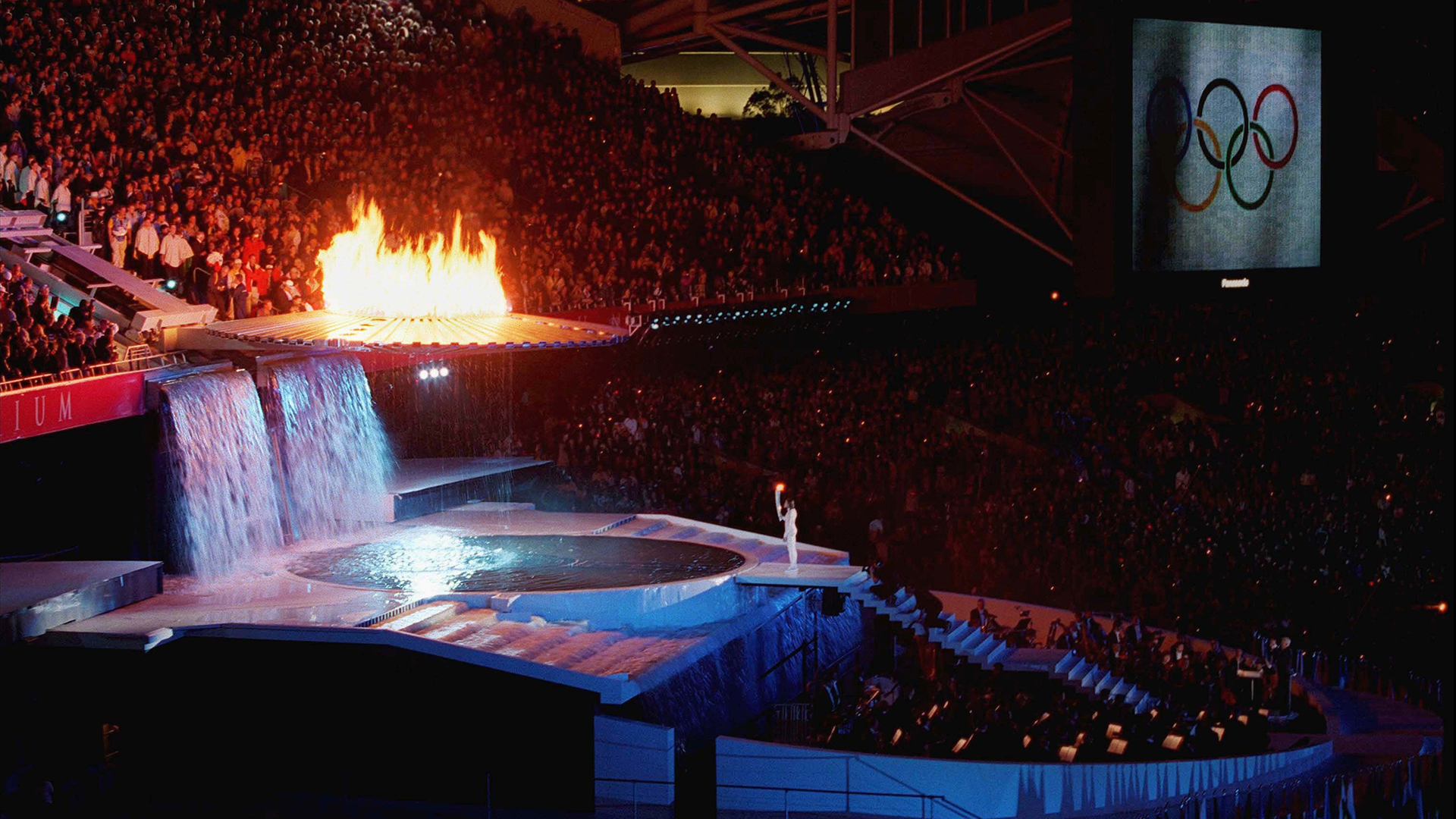 By Neera Sahni
Australia was the host nation for the 2000 Summer Olympics in Sydney. There were 10,651 (4,069 women, 6,582 men) athletes from 199 countries and participated in 300 events. During the Sydney Olympics, following vanues were used for various events:
Sydney Olympic Park
Olympic Stadium: Ceremonies (opening/closing), Athletics, Football (final)

Sydney International Aquatic Centre: Diving, Modern Pentathlon (swimming) Swimming, Synchronised Swimming, Water Polo (medal events)

State Sports Centre: Table Tennis, Taekwondo

NSW Tennis Centre: Tennis

State Hockey Centre: Field Hockey

The Dome and Exhibition Complex: Badminton, Basketball, Gymnastics (rhythmic), Handball (final), Modern Pentathlon (fencing, shooting), Volleyball (indoor)

Sydney Superdome: Gymnastics (artistic, trampoline), Basketball (final)

Sydney Baseball Stadium: Baseball, Modern Pentathlon (riding, running)

Sydney International Archery Park: Archery
Sydney
Sydney Convention and Exhibition Centre: Boxing, Fencing, Judo, Weightlifting, Wrestling

Sydney Entertainment Centre: Volleyball (indoor final)

Dunc Gray Velodrome: Cycling (track)

Sydney International Shooting Centre: Shooting

Sydney International Equestrian Centre: Equestrian

Sydney International Regatta Centre: Rowing, Canoeing (sprint)

Blacktown Olympic Centre: Baseball, Softball

Western Sydney Parklands: Cycling (mountain biking)

Ryde Aquatic Leisure Centre: Water Polo

Penrith Whitewater Stadium: Canoeing (slalom)

Bondi Beach: Volleyball (beach)

Sydney Football Stadium: Football

Olympic Sailing Shore Base: Sailing

Centennial Parklands: Cycling (road)

Marathon course: Athletics (marathon)

North Sydney: Athletics (marathon start)

Sydney Opera House: Triathlon.
Outside Sydney
Canberra Stadium, Canberra: Football

Hindmarsh Stadium, Adelaide: Football

Melbourne Cricket Ground: Football

The Gabba (Brisbane Cricket Ground), Brisbane: Football

 Neera Sahni, Research Services Leader, Parramatta Heritage Centre, City of Parramatta, 2020
References:
https://www.olympic.org/sydney-2000
https://en.wikipedia.org/wiki/2000_Summer_Olympics
https://en.wikipedia.org/wiki/Australia_at_the_2000_Summer_Olympics