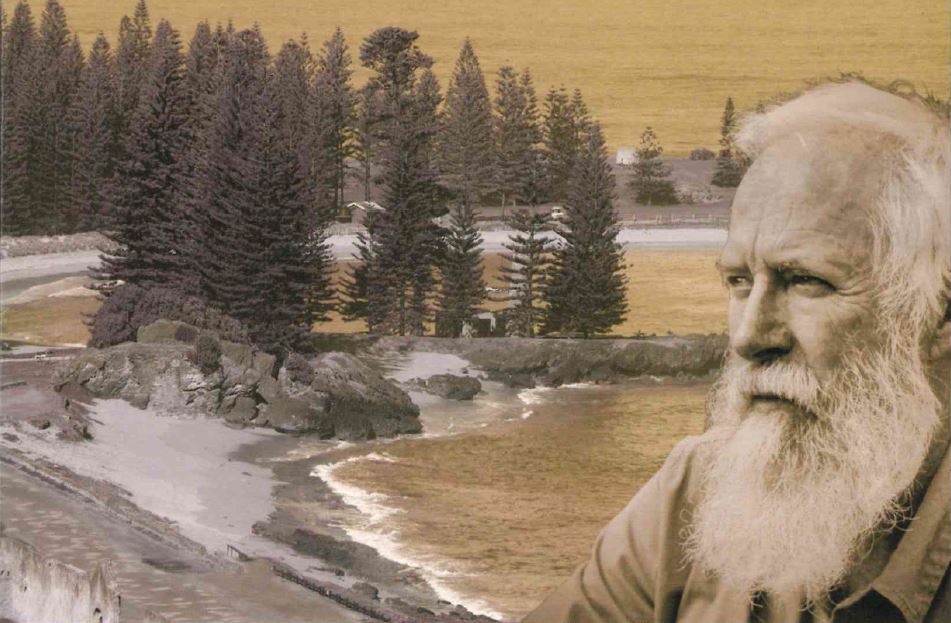 The clanking of chain and the moans on the triangles were not the only sound tracks to the life of convicts. Poetry, song, theatre and dance music provide an often unrecognised layer to their aural experience.
The attitude of the 'convict stain', and other reactions to this view of the history of transportation, has helped diminish the importance of the musical and poetic life of convicts. These perceptions of history also undervalued the success of emancipated convicts in creating a functioning society in so short a time despite, or perhaps because of, their convict experience.
source: excerpts from the introduction to The Convict Voice Songs of Transportation to Norfolk Island and NSW ReCollected: by Don and Sue Brian 2018
From this collection of previously unrecorded songs and poems we have selected two which are relevant to our Parramatta Female Factory story.
The Currency Lass or Colonial Courtship - sung by Don Brian
First published in the Sydney Gazette, 14th July 1832. Set by J. Lahey to the tune, 'The Irish Washerwomen.'
Currency lads' was the term used to describe locally born people as opposed to the 'sterling' used to describe the British born.
The Female Factories were the establishments set up in NSW and Tasmania as places of correction, protection, education and isolation of women in the colonies, as well as being factories, nurseries, a hiring depot for servants and a marriage market for the settlers.                                                        
This song refers to the Parramatta factory but six other establishments in NSW and another six in Tasmania fulfilled similar functions.
Female convicts were often farmed out to settlers and returned for minor or imagined infractions, or when pregnant. The third class convicts were imprisoned sometimes in solitary confinement and their heads shaved for offences. The second class were on probation or pregnant or nursing infants, while the first class were involved in production of hats and clothes and other needlework, while awaiting assignment in the general community.
The Currency Lads may fill their glasses
And drink to the health of the Currency Lasses;
But the lass I adore, the lass for me,
Is a lass in the Female Factory.
O! Molly's her name, and her name is Molly,
Although she was tried by the name of Polly;
She was tried and cast for death at Newry,
But the Judge was bribed and so were the Jury.
She got 'death recorded' in Newry town,
For stealing her mistress's watch and gown;
Her little boy Paddy can tell you the tale,
His father was turnkey of Newry jail.
The first time I saw the comely lass
Was at Parramatta, going to mass;
Says I, 'I'll marry you now in an hour,'
Says she, 'Well, go and fetch Father Power.'
But I got into trouble that very same night!
Being drunk in the street I got into a fight,
A constable seized me I gave him a box
And was put in the watch-house and then in the stocks.
It's very unaisy as I may remember,
To sit in the stocks in the month of December;
With the north wind so hot, and the hot sun right over,
Oh sure, and it's no place at all for a lover!
'It's worse than the tread-mill,' says I, 'Mr Dunn,'
'To sit here all day in the hate of the sun!'
'Either that or a dollar,' says he, 'for your folly,'
But if 1 had a dollar I'd drink it with Molly.
But now I am out again, early and late
I sigh and I cry at the Factory gate,
'Oh Mrs Raine, late Mrs Faloon,
Oh, won't you let Molly out very soon?
Is it Molly McGuigan?' says she to me,
'Is it not?' says I, for she know'd it was she.
'Is it her you mean that was put in the stocks
For beating her mistress, Mrs Cox?'
Oh!, yes and it is, madam pray let me in,
I have brought her a half‑pint of Cooper's best gin,
She likes it as well as she likes her own mother,
O! now let me in, madam, I am her brother.'
So the Currency Lads may fill their glasses,
And drink to the health of the Currency Lasses;
But the lass I adore, the lass for me,
Is a lass in the Female Factory
The Street Hearts of the Parramatta Female Factory - sung by Don Brian and Jennifer Brian with Pete McMahon on guitar
From The Sydney Monitor, 10 September 1834, published this song to the tune Home Sweet Home
This song was supposedly sung by women returning to the Parramatta Factory from the Parramatta river wharf.
From towns great and small, and from country we all come
From all sorts of places, we now hasten home,
For the gracious Captain, smiles upon us there,
And lists our complaints, which, they ne'er do elsewhere.
Home, home, sweet sweet home,
In spite of the head shaving, there's no place like home.
When out, if we make but a trifling faux pas,
They threaten us with watch-house, while we cry out "Baa!"
No Windeyer, nor watch-house nor third class we fear,
We can rest ourselves there, while we have to work here.
Home, home, sweet, sweet home
The watch-house is only, the first stage to home.
We like to come out, now and then, for a "lark,"
To see our old street-hearts, or gain a new spark;
A ribbon, gown or dress-cape, a bonnet, or a shawl,
As we happen to need, then we're off, bag and all!
Home, home, sweet sweet home
In spite of all the shaving, there's no place like home.
'Tis said, in the third class, like pigs we are fed
On hominy salted and brown filthy bread,
That sun-rise to sun-set, we work till we groan,
All dragging huge barrows and loaded with stone!
Home, home, sweet sweet home,
We laugh at all those slanders, and love well our home.
It is true, that sometimes, by way of a blind,
In our castle's deep cells, a night's lodging we find;
Hard fare(food) and hard lying(bedding) we need, to pull down,
All our excess flesh, before we go back to town.
Home, home, sweet sweet home,
Cells, bracelets, and all, there is no place like home.
'Tis there we enjoy life, for over the wall,
Which they built to seclude us, the sweetest things do fall!
Rum, tea, and tobacco, bread, sugar, and gin,
Letters, bundles and money, come a'tumbling in!
Home, home, sweet sweet home.
We sing for the brave "boys" who make glad our home!
If the street-hearts fail us, our needles will stand true,
Some light works of fashion, if we can but do,
As caps, dresses, bonnets, frills, tippets, and stays,
Our mentors get payment, and give us much praise.
Home, home, sweet sweet home
Not all over the land, is a spot, like our home!