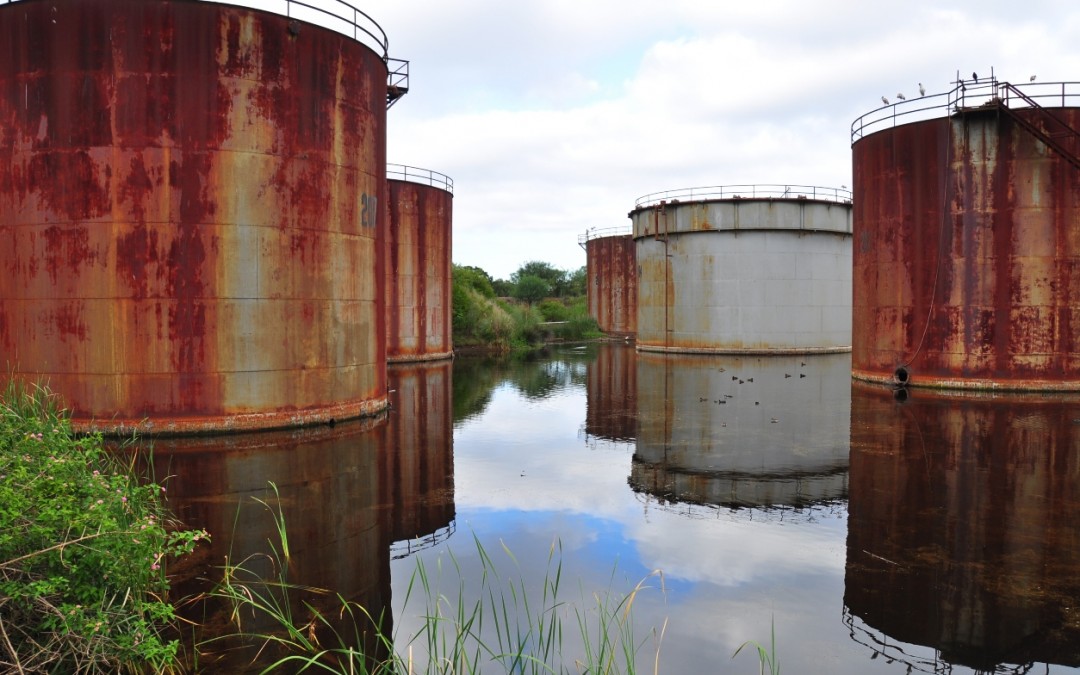 We have received a donation by Peter Archibald who was charged with the decommissioning of the Viva Energy site (formerly Shell) at Camellia.  As it was such an important part of the area's history, it was a requirement by the Department of Planning and Environment to document as much as possible before the site is cleared.  The donation included photos, oral history and site plans.
This precinct within the Parramatta local government area has a strong industrial history, important in the development of New South Wales as well as locally.  It is currently earmarked for potential redevelopment and there are ongoing discussions regarding the possibilities for residential development on the site.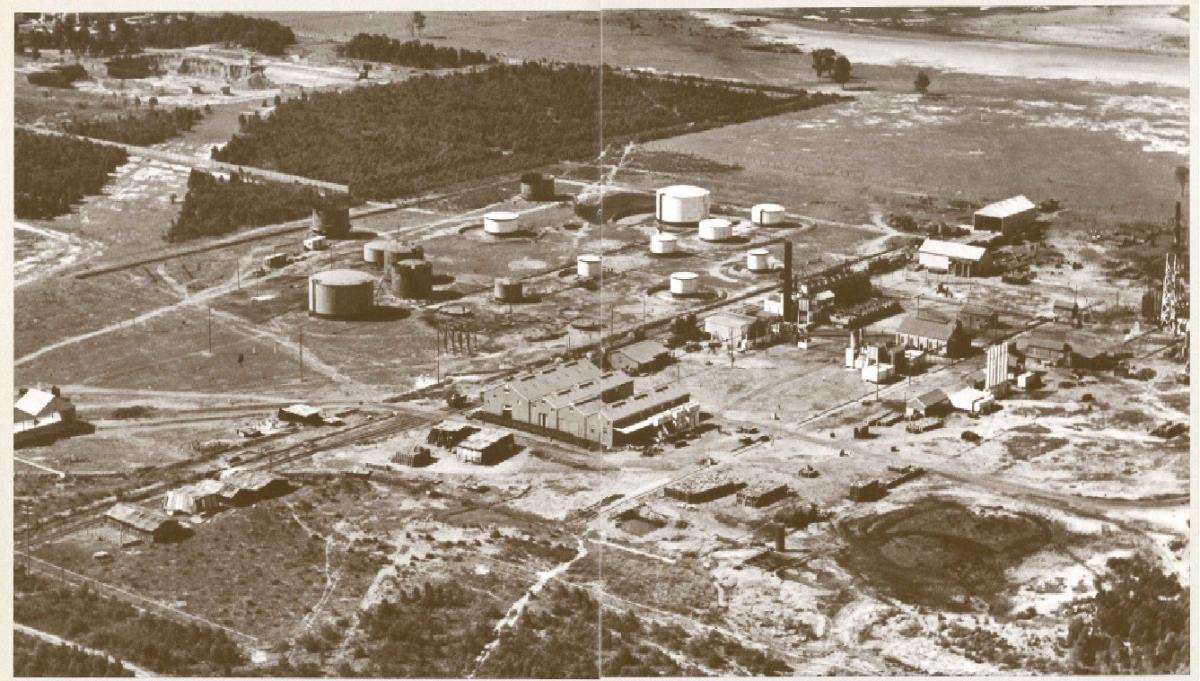 Shell bought Australia's first oil refinery on the banks of the Parramatta River at Clyde in 1928.  Bought from John Fell, along with the Gore Bay shipping installation, both sites played a significant role in the supply of petroleum needs of New South Wales for almost 100 years.  The site was a major source of employment for the local Parramatta community.  Staff numbers peaked in the 1930s and 1940s when thousands of staff were employed.  In recent years this was reduced to about 300 staff employed along with a couple of hundred contractors.  During World War Two, the Shell site at Clyde was a major supplier of fuel for the Australian war effort and this buoyancy continued during the 1950s and 1960s as Sydney's west expanded rapidly.  Fuel prices tripled during the 1970s and 1980s and it was only in the 1990s that the competition from refineries in Asia began to be felt followed by competition from a much more global marketplace in the 2000s.
Included with the donation is a timeline summarising the site's development:
| | |
| --- | --- |
| 1868-1901 | The Fell family (Scottish immigrants) play a lead role in the development of the NSW Shale Oil industry with interests and management roles at Hartley Vale, Joadja Creek and the Shale Oil Refinery at Waterloo. At different times they worked for or were partnered with NSW Shale & Oil Company. This company came from an amalgamation of Western Kerosene and Hartley Kerosene Oil & Parrafin Ltd. |
| 1901 | John Fell & Co is formed and establishes a facility at Gore Bay alongside the Shell Trading Co. |
| 1905 | Commonwealth Oil Corporation (COC) is launched and buys up mining leases at Wolgan Valley and Capertee. |
| 1914 | John Fell & Co either bought out COC or formed a partnership, and the Newnes Shale plant reopens. |
| 1916 | John Fell buys 60 acres at Clyde to expand shale oil refining operations. |
| 1922 | Cost and Labour issues force the closure of the Newnes mines. Equipment from Newnes is relocated to Clyde and operations continue refining purchased crude oil. |
|   | Crude Oil is brought from Darling Harbour to Clyde by rail. |
| 1923-1928 | Refining at Clyde continues, a wharf is constructed on Duck River and crude oil is barged up the Parramatta River from Gore Bay. American Designed "Dubbs" Thermal Cracker is installed. |
| 1927 | Catastrophic explosion claims the lived of three men, John Simpson Fell (John Fells' son), Horace Liddon Spencer and Edward Albert Ward. |
| 1928 | John Fell sells the Refinery to Shell, he agrees to operate it for two years, his son Douglas Fell becomes the Refinery Manager and later Shells NSW Manager. |
| October 2012 | The Refinery shuts down and the conversion to an import Terminal begins. |
| 2014 | Shell sells its Downstream business, (Terminals, Refinery in Geelong, Service stations), to Vitol, the company Viva Energy Australia is created. |

Neera Sahni, Research Services Leader, City of Parramatta, Parramatta Heritage Centre, 2020