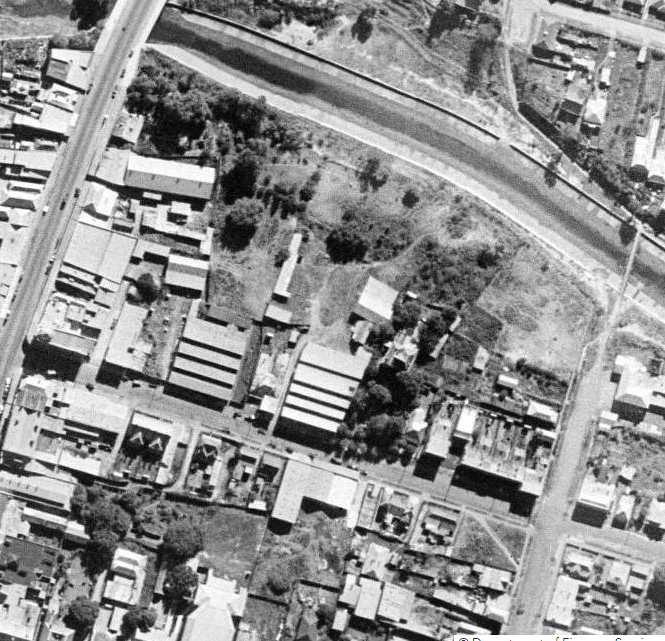 On 1 November 1906, Willow Grove was acquired by Elizabeth Melhuish, the second wife of Henry Dutton Melhuish of Granville.
Henry Melhuish had lived in Parkes for a number of years and then relocated to Spring Hill near Orange, New South Wales in about 1883. After the death of his first wife, he married widow, Elizabeth Hubbard at Granville in 1898. Both of them in their early to late 60's. Elizabeth was a property owner in her own right and held a number of rental properties in both Granville and Parramatta.  Henry Melhuish had made his money from his engineering business H D Melhuish and Son, at Spring Hill.  Melhuish was a talented inventor and had registered several patents for his improved machinery designs for agricultural purposes. These innovations were very well received and well used in the township of Springwood.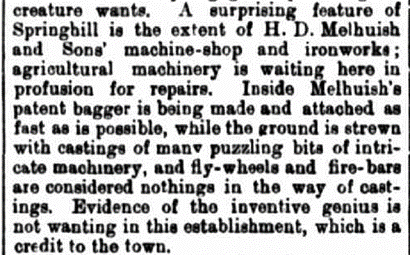 Elizabeth had been married to Thomas Hubbard of Maryvale, which is near Wellington. They were married in 1862 in Bathurst. Thomas was considered 'an admirable townsman' who kept to a temperance lifestyle. They had a successful life together with six children born, Rebecca, Arthur, George, Fred, Albert and Olive and the running of a farm in Maryvale. Thomas passed away in 1897 leaving Elizabeth a widow.
The Melhuish's lived at Willow Grove during the period 1906 to 1915. During this time the Henry and Elizabeth had a full life in the community. Henry was a preacher with the Baptist Church under Reverend James Worboys. And spend time assisting and conducting sermons at the various aged care homes in Paramatta. From 1915 it seems Willow Grove was probably rented out. The Sands Directory lists a Mr and Mrs S Hoffman as occupying the property in 1915 and later in 1917 a Mrs Brown was noted in the local newspaper as the occupier..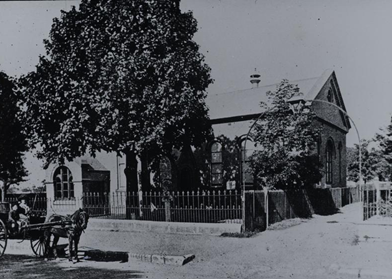 Elizabeth Melhuish retained ownership of Willow Grove until 1919. Henry and Elizabeth purchased the home Taringa in Granville and this, is where Elizabeth passed away in 1924 at the age of 79. She was buried by Thomas Hubbards side in Mays Hill Cemetery. By this time Henry was in his 90's. After his wife's death Henny returned to Wellington, he passed away here at the grand age of 95 in 1929.

Emma Stockburn, Family History Research Facilitator, City of Parramatta, 2022
References:
Obituary. (1924, July 10). Wellington Times (NSW: 1899 - 1954), p. 7. from http://nla.gov.au/nla.news-article141221379
Remembrance (1929, September 19). Wellington Times (NSW : 1899 - 1954), p. 13. Retrieved April 12, 2022, from http://nla.gov.au/nla.news-article143525497
MY JAUNT IN OUR DISTRICT," Leader (Orange, NSW : 1899 - 1945) 10 January 1900: 6. Web. 13 Apr 2022 http://nla.gov.au/nla.news-article252161745 . 
Baptists in the Cradle City: the story of the Parramatta Baptist Church, Baptist Historical Society, 1986.
History of Willowgrove: 34 Phillip St, Parramatta, Terry Kass, 2020.