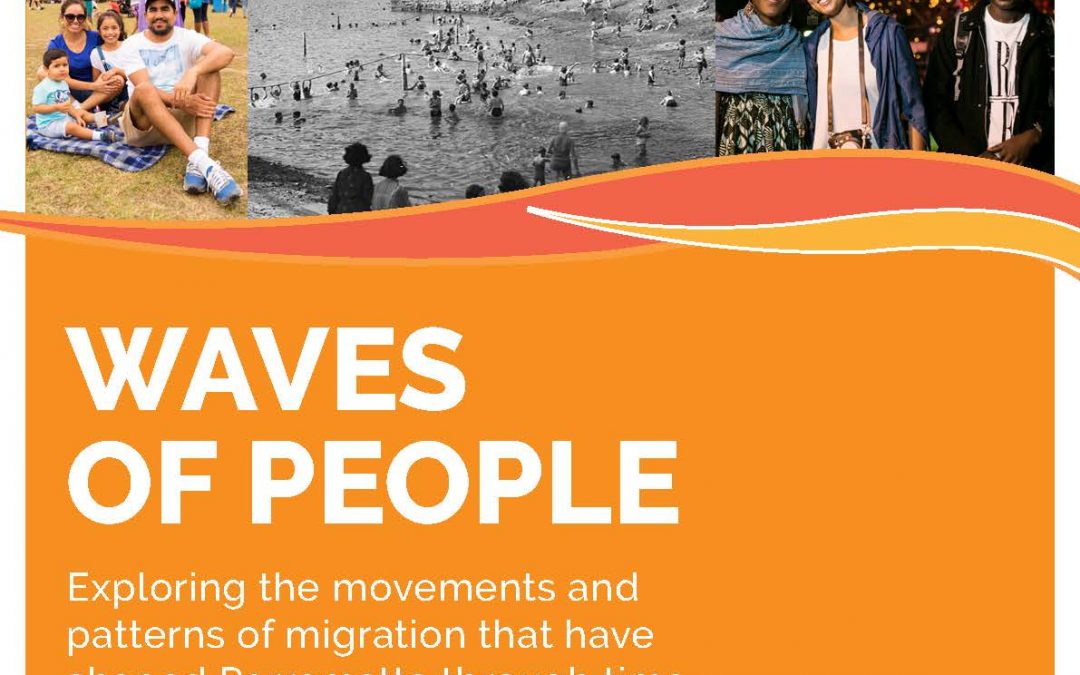 The City of Parramatta Council has been working with historians and researchers at Western Sydney University's Institute for Culture and Society to explore stories of people moving in, through and around Parramatta.
We've captured some of them in this new publication: Waves of People – Exploring the movements and patterns of migration that has shaped Parramatta through time. Easy to read and with some engaging photos, it documents just some of the stories, including the movement of Aboriginal people, as well as those who came from across the world as displaced people and migrants, to make Parramatta their new home.
There are many inspiring stories yet to be uncovered and we look forward to revealing more in the coming years.
The 'Waves of People' publication is available for sale at the Parramatta Heritage & Visitor Information Centre, 346a Church St Parramatta, for $14 per copy. It is also available in the reference section of all of our libraries.
If you would like to find out more about the 'Waves of People' publication or contribute to our research by sharing your story, please send an enquiry to us.