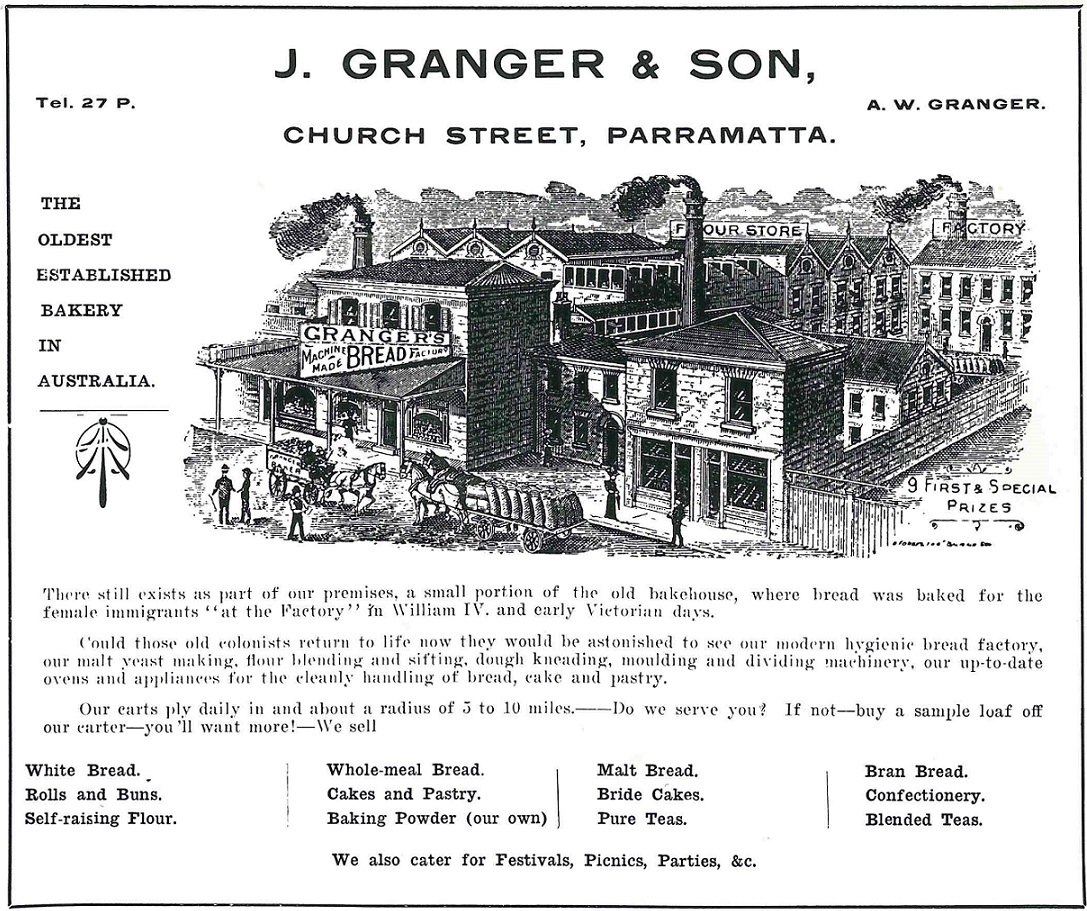 In one of our books Parramatta: The Early Years by Michael Kelson and in some old local newspapers, there is the above advertisement: J. Granger and Son, "the oldest established bakery in Australia". The site is where McDonald's North Parramatta now operates on the northwestern corner Church Street and Victoria Road, Parramatta, N.S.W. J. Grangers refers to James Granger, the son of Harry Granger who succeeded his uncle Henry Harvey to run a premier bread factory and bakery that was originally established in 1826 by John Hamilton. According to the advertisement above, it was a modern hygiene bread factory and bakehouse of its time that made breads, cakes, pastry and fancy biscuits which were sold on carts daily. It was recognised as one of the oldest businesses in the Commonwealth in a "Who's Who" review (Cumberland Argus and Fruitgrowers. Advocate, 1940, page 9). Clients included the Parramatta Female Factory, Eastwood Convalescent Hospital. The interior of the bakehouse was also featured in the Christmas number of The Cumberland Argus and Fruitgrowers' Advocate (19 December 1903, page 12) entitled 'Mr. Granger's Modern Bread Factory'.
Site history
By examining past land title records, the site of the bakery appears to be built on land that was originally granted appears to Henry William Burgin on 18 May 1843 and Henry Harvey who received two lots of grants dated 29 May 1838 and 1 March 1841.
In 1826, John Hamilton started the business. His "little shop and bake-house" was stated to be on Windsor-road, which is now Church Street, Parramatta north, near the 'Gaol Green' which is now Prince Alfred Square. In 1837, Henry Harvey (c1798-1874) the convict flour miller bought the business from Hamilton. Harvey having no sons, so he invited his nephew Henry Granger (1826-1920), also a baker, to migrate from Scotland to act as manager to operate the bakery business. By 1840, Henry Granger became proprietor of the business after buying it from his uncle and it remained in the Granger family from master baker and Alderman James Granger (1854-1926) to his son Albert William Granger (1877-1948) who transferred the reins to Harry James Granger (1887-1973) until the 1960s when the bakery was sold to Fielder's Flour and demolished in 1969 (Proudfoot, 1975, page 40).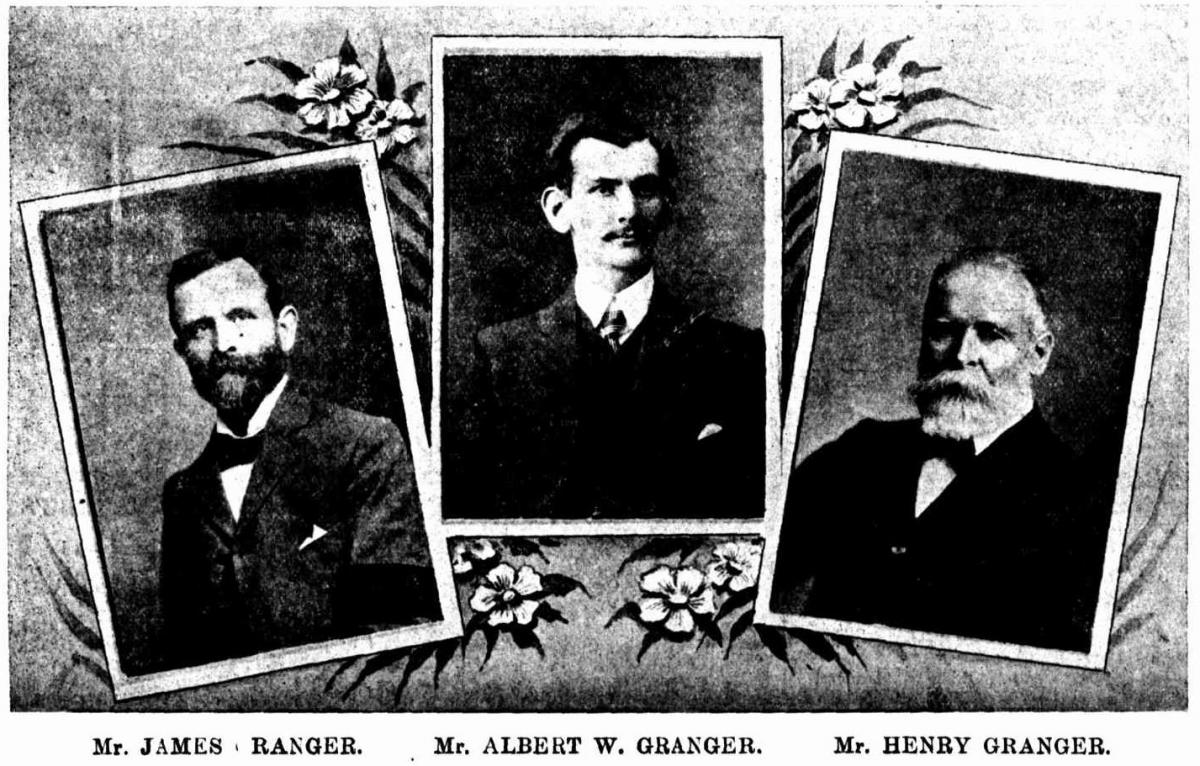 During the later half of the 1930s Great Depression, when Victoria Road was widened, J. Granger and Son's bakery was in the so called 'resumed property'. It was the beginning of many street widening and realignment projects to come. In 1951 to 1960s, Church Street was widened and slightly realigned.
In the 1930s, Procera bread was invented by New Zealand baker Henry Maltwood Williams to combat stale bread and patented worldwide. It involved enriching the flour with gluten, thus boosting its protein content, decreasing starch and improving its texture' (Australian food history timeline, 2018). Considered 'Australia's first franchise', the J. Granger and Son's were part of this franchising scheme whereby they received a license to bake and sell Procera bread. Promoting it as 'the modern bread, for modern people' as shown in some of the advertisements they used.
It was in the late 1970s, that McDonald's purchased the main section of the site as an operations and Training Facility, surrounded by car-parking areas. In the 1990s, McDonald's extended into Ross Street and constructed the building on the Ross Street section. Parts of the premises have been used as a video rental chain store and dance studio. In 2008, the building on the corner of Church Street and Victoria Road was purchased by McDonald's.
The corner building at 355 Church Street was once known as "Valentia" flats and consisted a shop and four flats owned by master baker Albert William Granger. Over the years, the shops have been subdivided and a number of small commercial enterprises, such as a cake shop, take-away fast food shop, florist, cake and hot pie shop, clothes shop, convenience store, computer store and a barber have operated the ground level while the upstairs second floor was owned and used by "Jaycar" as an outlet from 1997 to 2008.
According to articles from The Sydney Morning Herald and The Australian, the future of the site may get a revamp with the announcement of fast-food giant McDonald's Australia and property developer Stockland teaming up to develop a multimillion-dollar urban project with plans of 350 new apartments (Cummins, 2018; Redman, 2018).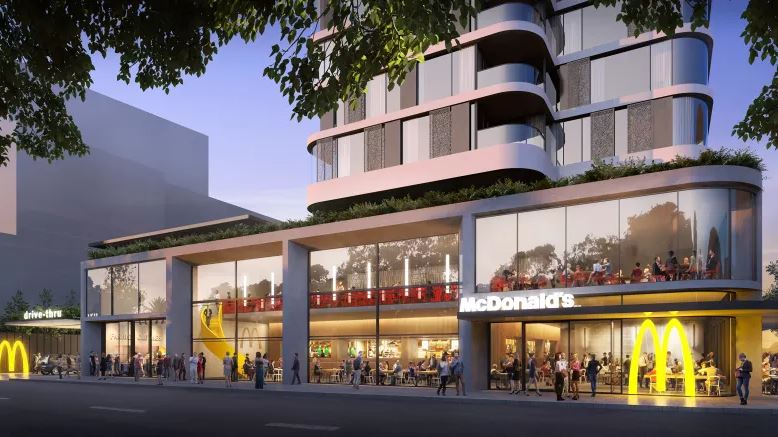 Anne Tsang, Research Assistant, City of Parramatta, Parramatta Heritage Centre, 2019
References
A historical fact. (1900, March 3). The Cumberland Argus and Fruitgrowers Advocate, p. 6. Retrieved from http://nla.gov.au/nla.news-article85824884
Australian food history timeline. (2018). 1930s Procera becomes Australia's first franchise. Retrieved from https://australianfoodtimeline.com.au/procera-bread/
City Plan Heritage P/L. (2014). McDonald's redevelopment – stage 1, 375 & 355 Church Street, Parramatta: heritage impact statement. Sydney, N.S.W.: City Plan Heritage P/L. In City of Parramatta Council (2015). My Development Portal [Application] DA/96/2015. Retrieved from http://eplanning.parracity.nsw.gov.au/Pages/XC.Track/SearchApplication.aspx?id=368437
Cummins, C. (2018, March 5). Stockland and McDonald's team up at Parramatta, The Sydney Morning Herald. Retrieved from https://www.smh.com.au/business/companies/stockland-and-mcdonald-s-team-up-at-parramatta-20180302-p4z2li.html
Granger's bakery. (1940, October 9). The Cumberland Argus and Fruitgrowers Advocate, p. 9. Retrieved from http://nla.gov.au/nla.news-article106207982
Howell, E. (1902, September 13). Parramatta and its Environments… James Granger and the premier bread factory. The Cumberland Argus and Fruitgrowers Advocate, p. 8. Retrieved from http://nla.gov.au/nla.news-article86202095
Keeping posted. (1954, August 14). The Sydney Morning Herald, p. 14. Retrieved September 24, 2018, from http://nla.gov.au/nla.news-article18430277
Kelson, M. (1984). Parramatta: the early years. Sydney, N.S.W.: View Productions, p. 95
Mr. J. Granger's Machine Bread Factory. (1896, January 4). The Cumberland Free Press, p. 8. Retrieved from http://nla.gov.au/nla.news-article144433479
Mr. James Granger (1926, July 30). The Cumberland Argus and Fruitgrowers Advocate, p. 4. Retrieved from http://nla.gov.au/nla.news-article104962057
Mr. James Grange. (1926, August 3). The Sydney Morning Herald, p. 6. Retrieved from http://nla.gov.au/nla.news-article16310605
Mr. Granger's Modern Bread Factory. (1903, December 19). The Cumberland Argus and Fruitgrowers Advocate, p. 12 (Christmas Number). Retrieved from http://nla.gov.au/nla.news-article85684562
Passing to another generation (1946, March 6). The Cumberland Argus and Fruitgrowers Advocate, p. 11. Retrieved from http://nla.gov.au/nla.news-article105738266
Proudfoot, H. (1975). Parramatta Central City study. Parramatta, N.S.W. : Parramatta City Council, p. 40.
Redman, E. (2018, March 4). Stockland plan apartment, retail tower above McDonald's, The Australian. Retrieved from https://www.theaustralian.com.au/business/property/stockland-plan-apartment-retail-tower-above-mcdonalds/news-story/519efcee45703b82674112fdedb1a1c9