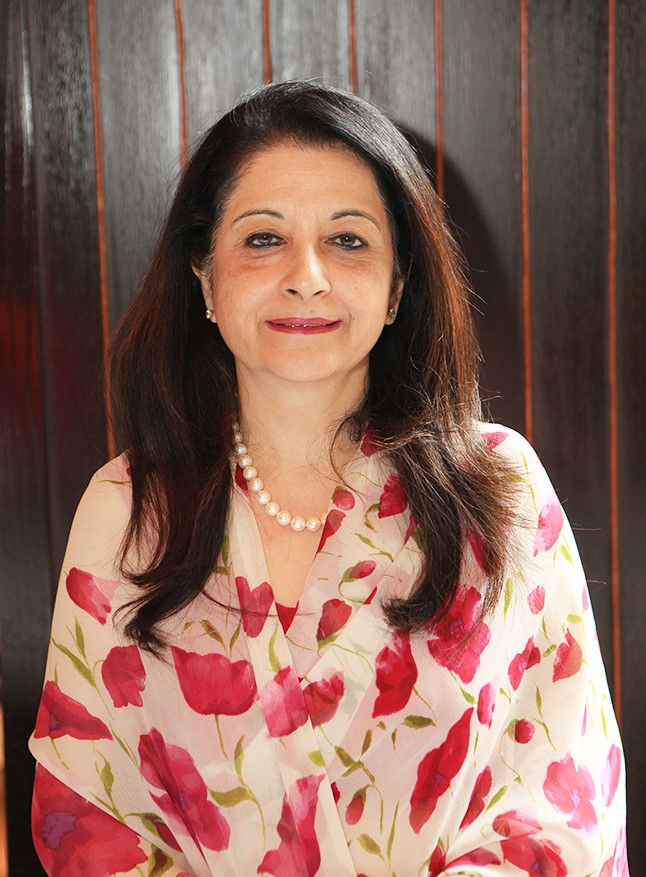 Building Bridges of Understanding and celebrating her journey with Hindi in the community for 33 years from 1987 to 2020
Mala Mehta is well known Indian Australian living in Sydney. She is an Order of Australia Medal recipient and is President/Honorary Founder of The Indo-Aust Bal Bharathi Vidyalaya (IABBV) Hindi School. The school is the first structured Hindi language institution in Sydney and is a non-profit organisation run entirely by volunteers. Classes are run every Sunday morning at Thornleigh West Public School and after school at John Purchase Public School, Waitara Public School, Epping West Public School, Hornsby South Public School, Epping Public School and Parramatta North Public School.
Born in India, Mala moved to Australia in 1983. She grew up studying in missionary schools, finishing her schooling at a convent school in the Himalayas. Along with a knowledge of English, French, Punjabi and Hindi.
She grew up in a semi-British environment because her father was commissioned into the Indian army in 1940 at a time when the British were still in India. He could speak Urdu, Punjabi and Farsi but he could not speak Hindi. He was very conscious of his children getting a Western upbringing whereas her mother brought in the Indian touch. She lost all four grandparents at a young age and for that reason, her family never really had a 'home town' to return to for holidays. As a result, they travelled extensively around India and after her marriage, she moved to Kolkata, West Bengal where both her children were born.
After a five and a half year stay in Kolkata, she moved to New Delhi from where her journey to Australia began in February of 1983. She fell in love with this country and was determined that it was going to be her home. However, she did not want her children to lose touch with their country of origin hence started to teach them Hindi at home.
In 2006 Mala became the first Indian woman to be awarded the Order of Australia Medal (OAM) on the Queen's Birthday Honours for service to the community through establishing the IABBV Hindi School, fostering interest in Indian culture and assisting new migrants.
In 2007, with the efforts put in by Mala Mehta and the active lobby group, the subject of Hindi was introduced into the Saturday School of Community Languages. She is working towards Hindi to be introduced in Primary and Secondary Schools in the regular timetable. This will make Hindi even more accessible to young learners across the state.
Mala was nominated as "Hornsby Shire's International Woman of the Year" in 2009 and is a member on the Police Multicultural Advisory Council (PMAC).
In 2015, Mala was a member of the team of curriculum writers for K-10 Hindi Curriculum developed by the Australian Curriculum and Reporting Authority (ACARA).
Mala is also the recipient of the Pravasi Bhartiya Samman Award conferred on her by the President of India in acknowledgement of her outstanding achievement in the field of Education and Community Service.  
Mala is also a committee member of the NSW Modern Language Teachers Association (MLTA) since 2016.
In 2015, Mala assisted in setting up an after-school centre for Hindi at the Parramatta North Public School that led to Hindi being introduced into the mainstream curriculum at the school in 2016.
Mala has pursued a career of voluntary teaching of the Hindi language promoting music, dance arts and theatre successfully over three decades. Looking back, one can see how the varied experiences in Mala's life have shaped the type of language teacher she is today. Teaching has always been her forte, and destined career path in Australia. Her studies in journalism and Geography, experience and interaction with people in both her professional and private life have contributed to her teaching, building bridges of understanding and celebrating her life in Australia for 35 years and her journey with Hindi for 33 years from 1987 to 2020.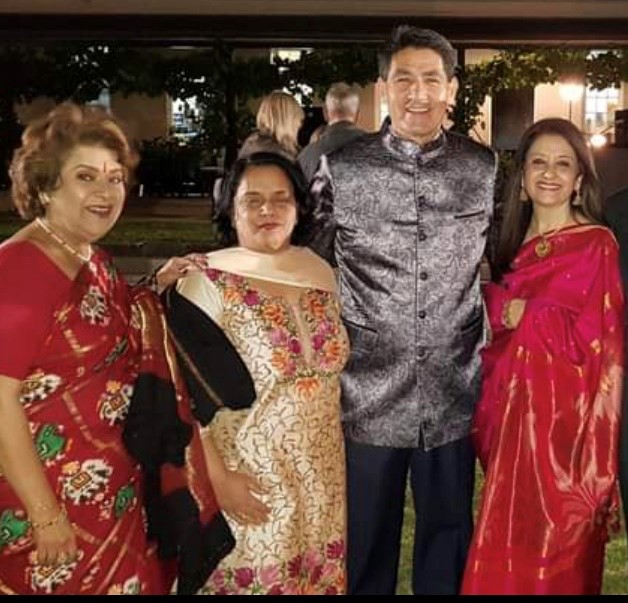 Kumud Mirani (SBS), Neera Sahni, Dr Geoff Lee (Parliament member of Parramatta), Mala Mehta (First Indian women to recieve OAM)
I had the opportunity to meet and work closely with Mala during an exhibition "Tales from the East: India and New South Wales". This exhibition was to focus on Indian and colonial Australia. Mala was featured as an accomplished Indian Australian who is taking pride in promoting Indian cultural values and Hindi amongst the children & migrants.

 Neera Sahni, Research Services Leader, Parramatta Heritage Centre, City of Parramatta, 2020