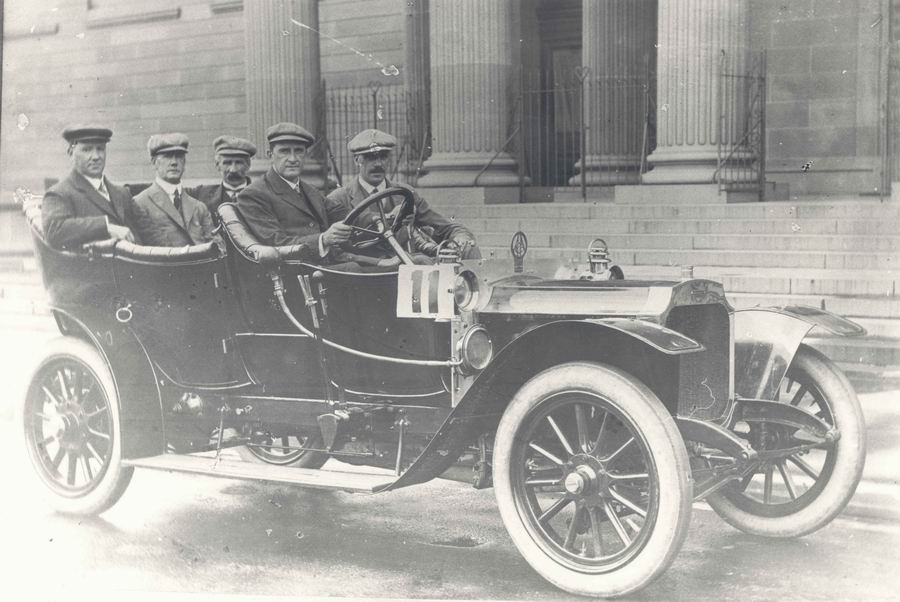 Mr Leslie W. Pye, who lived in Harris Park, became the owner of this 1909 A Type Vauxhall. Photo courtsey of Peter Wier
Leslie Pye was born in 1871. He became a pharmacist with his own business in 1894, it was called Mr Virtue. The pharmacy was popular and stayed in the family until the 1980's.
Leslie married Josephine Yeager and they lived in the house they built, Waawaarwaa in Harris Park.
Leslie was also a very accomplished cricketer. He played for Cumberland First Grade for many years as well as being team Captain. He represented Australia in 1902. His other passions included Bowling, here he was the Captain of the Parramatta Bowling Club and motoring. He was a member of the Automobile Club of Australia and won awards in hill climbing, a gold medal Sydney to Bathurst reliability trials and petrol tests.
Leslie like much of his ancestors lived a full and accomplished life.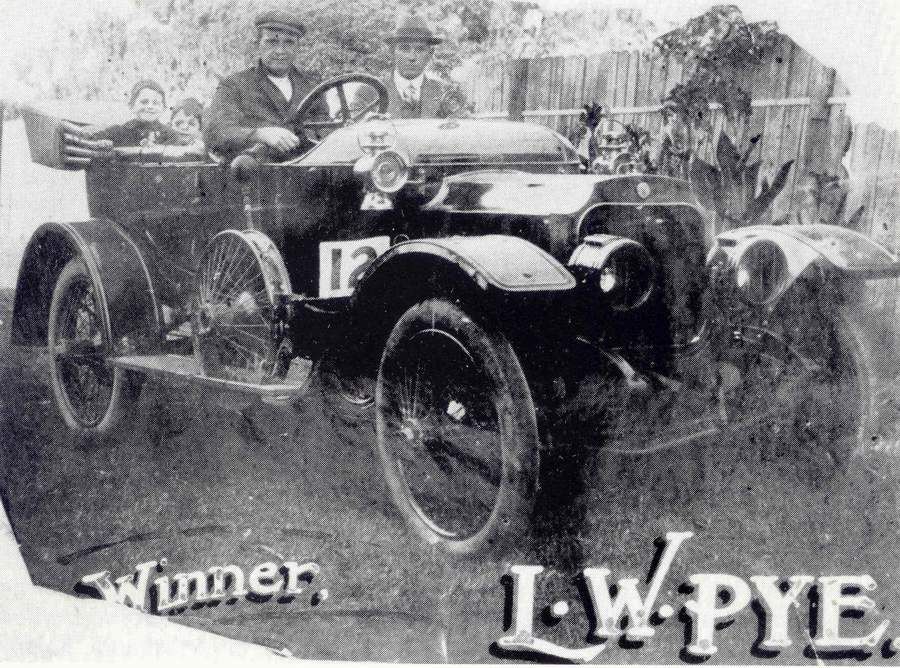 Leslie Walter Pye  in his torpedo bodied A Type Vauxhall. 1912.  Photograph Courtesy Peter Wier

Neera Sahni, Research Services Leader, and Emma Stockburn, Research Facilitator Parramatta Heritage Centre, City of Parramatta, 2022
References:
Pye, James (1801–1884). Australian Dictionary of Biography; retrieved 31 October 2018. http://adb.anu.edu.au/biography/pye-james-4422
The Late Alderman James Pye: The Sydney Mail and New South Wales Advertiser (NSW : 1871 - 1912) 17 January 1885: 109. Retrieved 31 March 2022. http://nla.gov.au/nla.news-page16632464
A Genuine Public Spirited Man: the late Mr James Pye: Australian Town and Country Journal (Sydney, NSW: 1870 - 1907) 10 January 1885: retrieved 31 March 2022. http://nla.gov.au/nla.news-article71022166
Thomas, Christine, A Family of Significant Substance: 197 years of the Pye Family in Australia. Christine G Thomas, 1989.
Parramatta & District Historical Society, Men of Parramatta, Parramatta & District Historical Society, 2000.