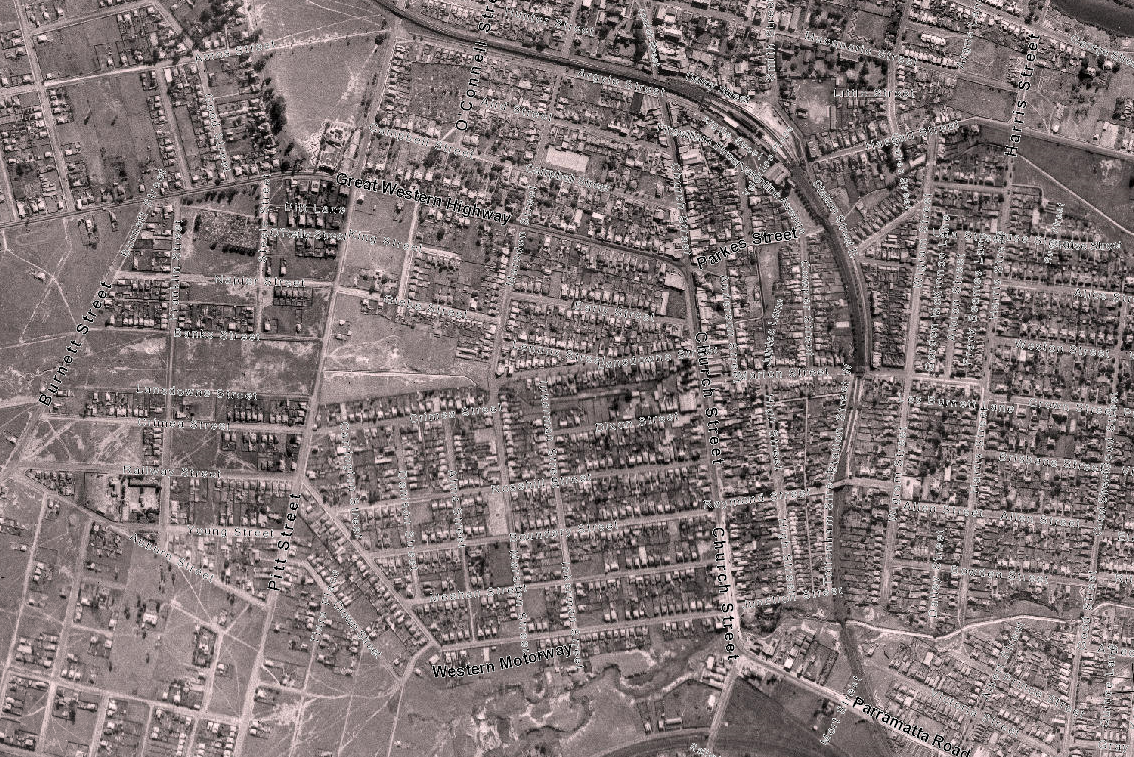 Holroyd is a small western Sydney suburb located in the Cumberland Council local government area (Granville ward) and a small section being part of the City of Parramatta Council LGA (Rosehill ward) as indicated in the map below. It is bordered by the M4 Western Motorway as the northern boundary, Church Street, Woodville Road and the rail line as the eastern boundary, Neil Street to the south and Pitt Street to the west. For tens of thousands of years before European settlement, the Cumberland plain area was home to several clans of the Darug people. Given the location of Holroyd, the Burramattagal clan of the Darug nation who occupied the Parramatta and Granville area and the Bidjigal clan which occupied the areas now known as Merrylands, Guildford, Villawood and Bankstown appear to be the traditional Darug people living and hunting in the area.
For more on the history of North Parramatta, see our brief research article: Holroyd - A Brief History 
Street Name

Origin and Meaning

Source

Pitt Street

Originally built as a dirt track by early settlers to join the original Redoubt and a nearby bridge. It was originally called Bridge Street.

"PCC Street Name Register.pdf

 

Kass, T., Liston, C., & McClymont, J., 1996, Parramatta: a past revealed. Parramatta, N.S.W.: Parramatta City Council, p. 15."

Western Motorway

Constructed during the 1960s, this motorway (also known as the M4) stretches across 51.5km from Homebush to Penrith

Wikipedia (2021) M4 motorway (Sydney) 

Emma Stockburn, Family History Research Facilitator and Neera Sahni, Research Services Leader, Parramatta Heritage Centre, City of Parramatta, 2021
Disclaimer: We have tried our best to provide a reason behind how these public roads and streets in North Parramatta listed got their names but should there be any discrepancies or if you can help us fill in the gaps, please contact us using our online enquiries form.