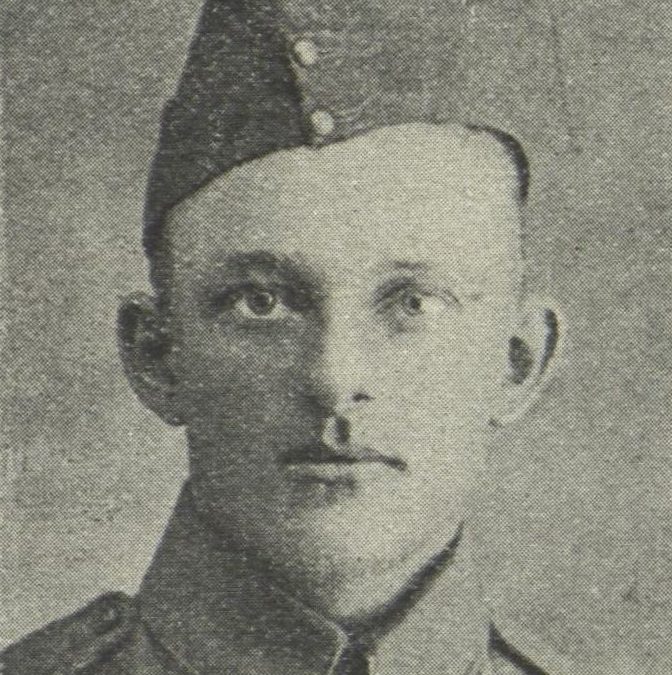 Private George Newhouse was born in Pyrmont, Sydney  New South Wales. He was twenty three years of age when he enlisted at Liverpool on 20 November 1914.  At the time of his enlistment he was employed as a blacksmith striker at the Meadowbank Iron Foundry. He named his sister, Alma Newhouse who lived at 15 Bunt Street Pyrmont as his next of kin.  His brothers included an older brother John Christopher and a brother Harry who also served in World War One.
It is reported in the Cumberland Argus that they were all well-known and popular Clyde footballers.  (The Cumberland Argus and Fruitgrowers Advocate (Parramatta, NSW: 1850-1950), Saturday 26 June 1915, at page 10).
Private George Newhouse embarked for the Dardanelles on 11 February 1915 and served with the 4 Australian Infantry Battalion, 2 Reinforcements. Tragically, he died on 2 February 1915 at Gallipoli and is buried at Lone Pine Memorial, Gallipoli Peninsula, Ҫanakkale Province, Turkey.
Private George Newhouse's eldest brother, John Christopher Newhouse handed over all monetary claims and claims for medals on his behalf, to their sister, who was then named Mrs Alma Perry.  Subsequently, the Star, British War Medal and Victory Medal, and the Memorial Plaque and Memorial Scroll were given to her. However in 1967, brothers, John Christopher and also Harry applied for the Anzac Commemorative Medallion on behalf of their brother George as their sister had since died.  The Medal was subsequently forwarded to the elder brother John Christopher Newhouse who at this time was living in Kemp Street Granville. Private George Newhouse's name is located on the Roll of Honour in the Australian War Memorial.
Neera Sahni, Research Services Leader, City of Parramatta, Parramatta Heritage Centre, 2017