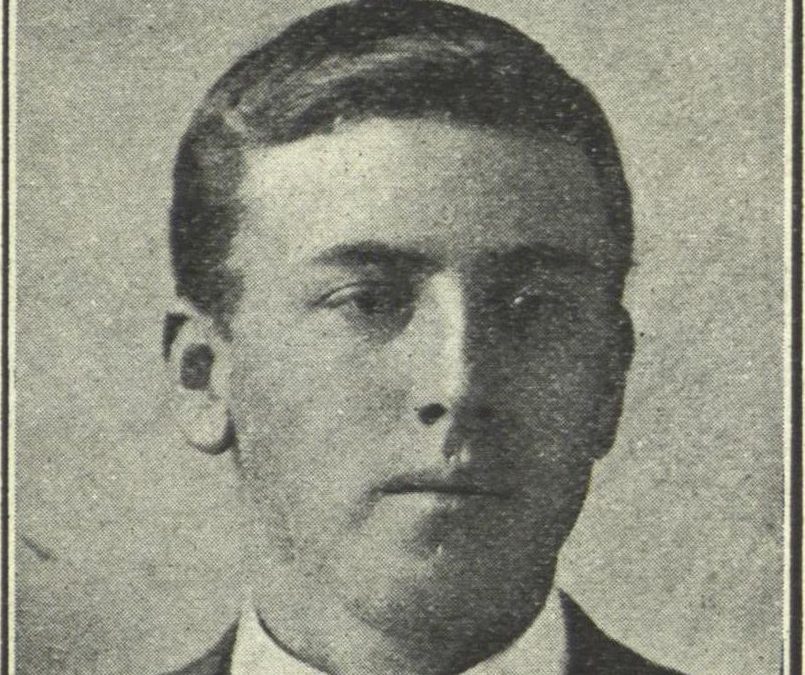 Sergeant John Alexander Hutchinson was a 20 year old telegraph lineman born in Yarrawanga, Victoria. He was the son of Mr and Mrs Hutchinson of Daniel Street, Granville. He enlisted on 22 August 1914 and was assigned to the 2 Infantry Battalion. He embarked with his unit from Sydney aboard the HMAT Suffolk A23 on 18 October 1914. In 12 December 1915 he was sent to be on command of the luggage guard, before re-joining his battalion on 23 December 1915. On 2 August 1916 he was appointed Acting Sergeant.
On 1 September 1916 he was promoted to Vice Sergeant. On 4 November 1916 he suffered a shrapnel wound to his right shoulder and was sent to England to be admitted to hospital. He proceeded overseas to France aboard the Princess Clementine on 12 January 1917 and re-joined his unit on 16 January 1917. He suffered a gunshot wound to the left leg on 5 April 1917. He embarked for England aboard the HS Panama on 27 April 1917 and was admitted to hospital the next day. He proceeded overseas to France on 16 October 1917 and on 27 October 1917 re-joined his unit. On 20 January 1918 he reverted to Sergeant.
He was awarded a military medal on 9 September 1918. He returned to Australia aboard the Kasis-A-Hind on 24 September 1918. His deeds were written about in the Second Supplement, No. 31338 of the 'London Gazette' on 13 May 1919, stating "His Majesty the King has been graciously pleased to approve of the award of the Military Medal for bravery in the field to the undermentioned: – No. 858 Sergeant J. A. Hutchinson." This article was printed in the 'Commonwealth of Australia Gazette', No. 109, on 15 September 1919.

Neera sahni, Research Services Leader, Parramatta Heritage Centre, City of Parramatta, 2017