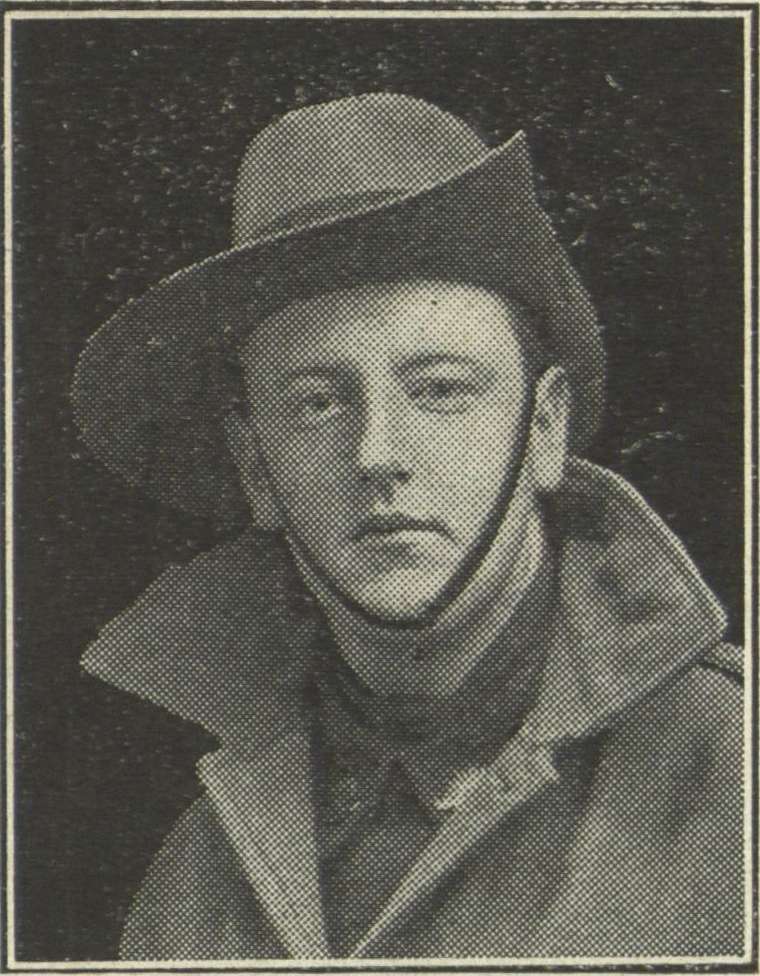 Leonard, with his older brother William Edwin, enlisted on the 13 December 1915. He was born in Taree, New South Wales in 1897 to Joseph and Hannah H. Kell. At the time of enlistment, he stated he was 18 years old, was single and employed as a labourer. He was living at William Street, Pitt Row, Parramatta, New South Wales. On the 22 August 1916 he embarked at Sydney on board HMAT Wiltshire' with the 19 Infantry Battalion, 14 Reinforcement. He arrived in Plymouth, England on the 13 October 1916 and was taken to 3 Australian Command Depot at Hurdcott, near Salisbury Plain, England.
On the 4 November 1916, he marched into 5 Training Battalion, but on the 29 December, was found to be suffering from appendicitis and was taken to Fargo Military Hospital, Larkhill, England. He was transferred overseas to France for active service on the 9 May 1917, and on the 9 December, was returned to Eastbourne Military Hospital in England with trench fever and boils.
On the 24 April 1918 he returned to active service in France until he was wounded in action, suffering the effects of gas on 28 May. On the 3 June he was returned to England to Reading War Hospital. He was marched into Number 1 Command Depot at Sutton Veny on the 9 September 1918. He was repatriated to Australia per HT 'Ceramic' on the 31 January 1919. On the 15 May 1919, he was discharged as medically unfit for service.

Research Team, Parramatta Heritage Centre, City of Parramatta, 2016