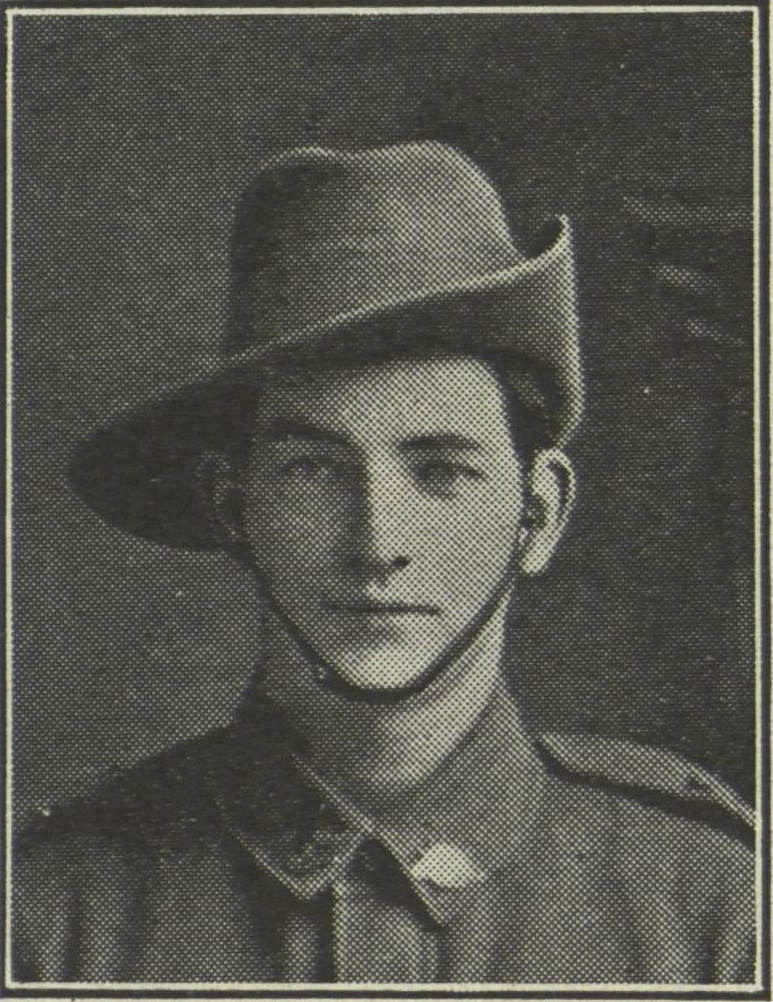 Thomas George Jones was a 22-year-old from Australia Street, Granville, New South Wales. He was the son of the late William Alfred and Charlotte Jones of Spring Garden Street, Granville, New South Wales, and brother of Mrs. Amelia Elizabeth McKay, wife of Ernest McKay, of Australia Street, Granville and Sergeant William Alfred Jones who had also volunteered. Prior to enlisting, he worked as a machinist at Clyde Engineering Works. He was also a well-known cyclist in the Granville district and a member of the Central Cumberland Bicycle Club. He enlisted on the 22 September 1915 and embarked with his unit, the 20 Infantry Battalion, 7 Reinforcements aboard HMAT 'Suevic' from Sydney on the 20 December 1915.
He was taken on strength on the 14 March 1916 and was promoted to Temporary Bombardier in France on 26 May 1917. He reverted to the rank of gunner on the 8 June 1917. He was then promoted to Temporary Bombardier and then to Bombardier on the 22 June 1917. He was wounded in action, suffering a gunshot injury to his hand in France on the 26 August 1917 and was able to re-join his unit on the 18 October 1917. He married Miss Maud Chapman on the 21 April 1919 at St John's Church in London. He returned to Australia from England aboard the HMS 'Dunvegan Castle' on the 4 July 1919.
On 24 October 1978, Thomas Jones passed away in hospital, aged 85 years. He was survived by his wife Maud, children and great-grandchildren and his sister Amelia who went on to celebrate her 102 birthday before passing away on the 12 January 1994.

Research Team, Parramatta Heritage Centre, City of Parramatta, 2017