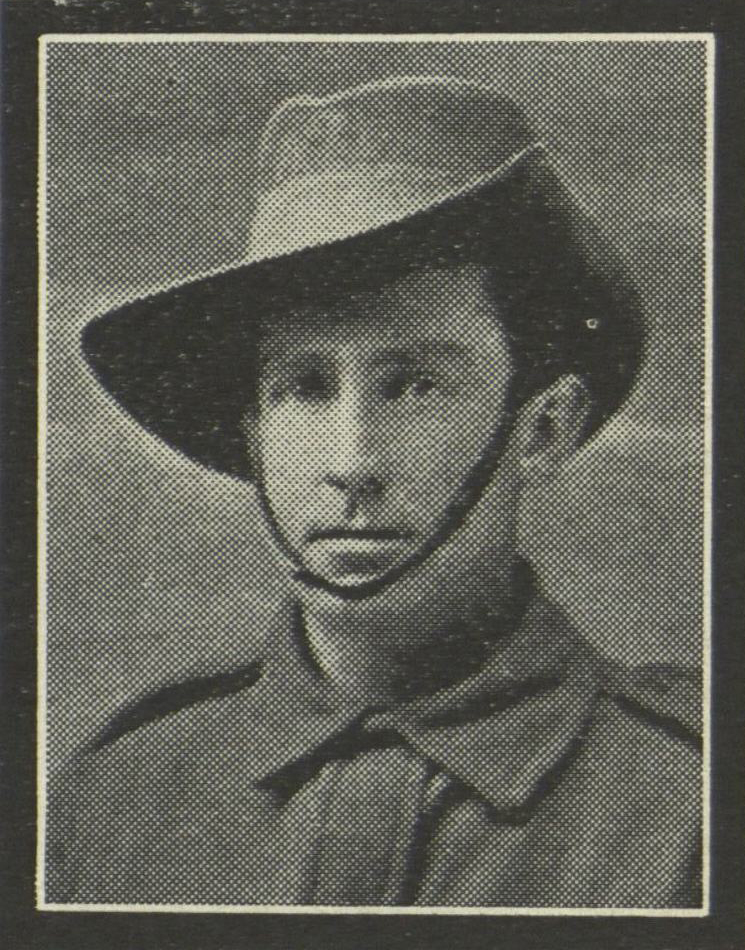 Vincent De Paul Kay, the son of Mr. Henry J. Kay and Mrs. Bridget Kay was a 28-year-old barman from Jamieson Street, Granville, New South Wales. He enlisted on 9 September 1915 and embarked with his unit aboard the HMAT 'Medic' from Sydney, New South Wales on 30 December 1915. He was taken on strength into the 3 Infantry Battalion on 17 March 1916, before being transferred to the 45 Infantry
Battalion on 31 March 1916. He was admitted to hospital with rheumatism in his right foot on 8 August 1916. He was transferred to England and sent to hospital with synovitis in the left knee on 19 September 1916.
He was granted leave on 20 October 1916 and returned to duty on 4 November 1916. He proceeded overseas aboard the 'Princess Clementine' on 24 January 1917. He was admitted to hospital with synovitis in his left knee again on 24 August 1917 and was transferred to England for treatment on 27 August 1917. He was again granted leave from 24 September 1917 to 8 October 1917. He proceeded to France on 10 January 1918 and re-joined his battalion on 22 January 1918. He was killed in action in France on 5 April 1918 and was buried in Mericourt-l'Abbe Communal Cemetery Extension, France. His name is inscribed in the Commemorative Area of the Australian War Memorial, Canberra.

Research Team, Parramatta Heritage Centre, City of Parramatta, 2016