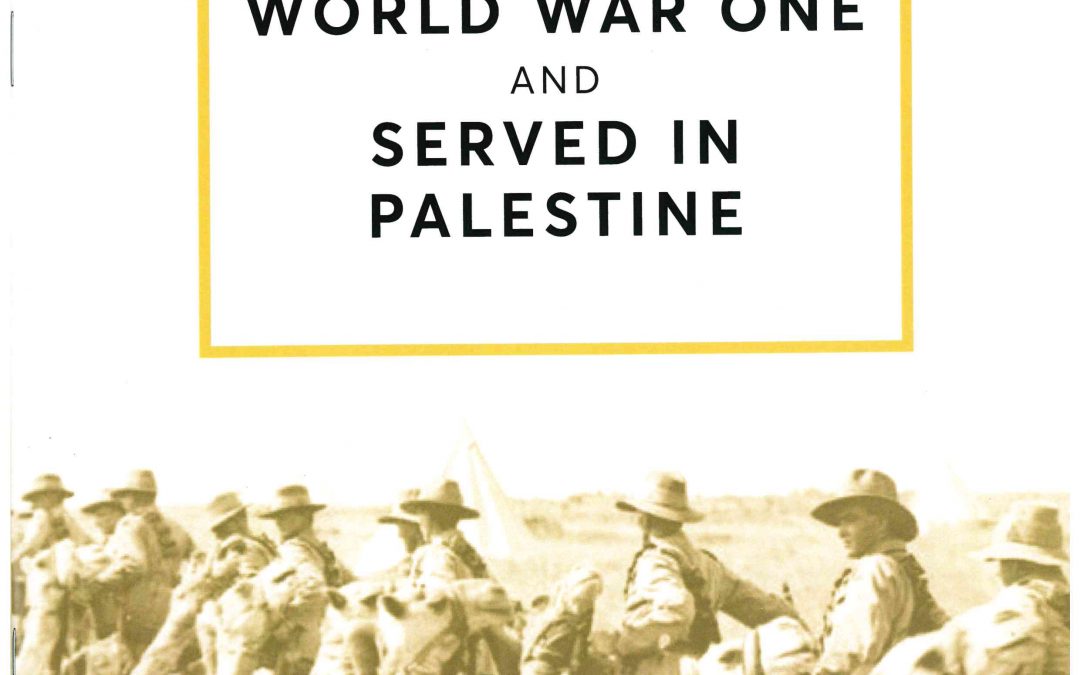 In Palestine and Syria during World War One, total battle casualties for the Australian Imperial Force in this campaign were 416 officers and 4435 other ranks, with 96 officers and 1278 enlisted men dying from wounds and disease.
The impact of World War One on Australia's economy was significant. At that time, the majority of exports from Australia were wool, wheat and minerals. Exporters were deprived of shipping services and they found it difficult to receive payments for their goods.
For Australia, the World War One remains the costliest conflict in terms of deaths and casualties. From a population of fewer than five million, 416,809 men enlisted, of whom more than 60,000 were killed and 156,000 were wounded, gassed, or taken prisoner. Another 6000 veterans died by the 1930s due to war related injuries and suicide.
Soldiers in this book fought in the Palestine and Gaza Campaigns of the war. The ANZAC Mounted Division which included members of the 1, the 4 ,8, 9, 11 and the 12 Australian Light Horse Regiment. Some of whom were Lancers from Parramatta.
The team in Research Services have prepared and posted hundreds of biographical stories and accounts of events which relate to the actions of Parramatta servicemen and women during World War One. Please read the book by clicking on the link World War One & Served in Palestine
We hope you enjoy reading about these amazing people and the terrifying and sometimes awe inspiring events which carried them across the globe to fight against Germany and her allies.

Neera Sahni, Research Services Leader and Emma Stockburn, Research Facilitator, Parramatta Heritage Centre, City of Parramatta, 2019