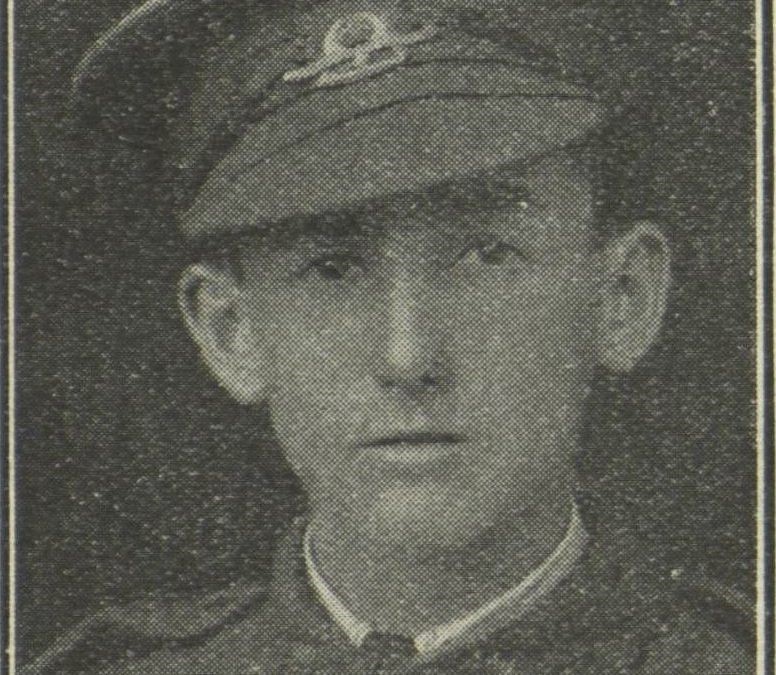 Lance Corporal Frank Phillips was born on the 6 September 1897 in Parramatta to George and Lucy (nee Fericks) Phillips. He enlisted in World War One on the 23 November 1915 with the service number 3012. His profession at that time was a Clyde Engineering Works clerk, and he listed his mother Lucy Phillips of Marsden Street Parramatta as his next of kin.
He embarked with his unit the 31 Infantry Battalion, 5 Reinforcements from Melbourne, Victoria aboard HMAT Anchises A68, and trained in Egypt before fighting on the Western Front in France which included the Battle of Polygon Wood. On the 1 October 1917 he was appointed Lance Corporal. On the 22 October 1917 he was wounded in action in the Battle of Passchendaele. After being transferred to England for medical treatment, he rejoined his unit in March 1918. He joined the X Corps Gas School a week later.  On the 8 August, during the Battle of Amiens, Frank was again seriously wounded and was admitted to the 2 London General Hospital in Chelsea, England where due to gun shot injuries to his face, his left eye was excised. Frank returned to Australia on the 7 November and was discharged from the Australian Army on the 1 May 1919 as a result of his medical unfitness. [1]
On the 28 February 1925, he married Linda Bass at St. John's Anglican Cathedral in Parramatta.
After World War Two began, Frank enlisted once again on the 23 January 1941 in Parramatta at the age of 43. His service number was N103723, (the N represents New South Wales), and he listed his wife Linda Phillips as his next of kin.
Frank served with the 7 Garrison Battalion as a Lance Corporal during World War Two. The 7 Battalion served primarily in a garrison role, defending the Australian mainland through internal security and coastal defence. By early 1942 there were 12,000 personnel involved in a garrison role, and most were veterans of World War One. These personnel were organised into 13 garrison battalions, and in addition to internal security and coastal defence they also guarded prisoner of war camps. [2]
After almost 2 years' of service, Frank was discharged from the Australian Army on 1 November 1943. [3]
On the 12 November 1984 Frank died whilst residing in a nursing home in Ryde, and was buried at St John's Cemetery Parramatta. He was survived by his wife Linda Phillips, of 57 Marsden Street Parramatta.

Caroline Finlay, Regional Studies Facilitator, Parramatta Heritage Centre, City of Parramatta, 2020
References:
[1] National Archives of Australia. (2020). Phillips, Frank. Retrieved from https://recordsearch.naa.gov.au/SearchNRetrieve/Interface/ViewImage.aspx?B=1989149
[2] Wikipedia Contributors. (2020). Australian Army during World War II.  In Wikipedia, the free Encyclopaedia. Retrieved from https://en.wikipedia.org/wiki/Australian_Army_during_World_War_II
[3] Australian Government Department of Veterans' Affairs. (2020). DVA's Nominal Rolls. Retrieved from https://nominal-rolls.dva.gov.au/veteran?id=317253&c=WW2